Gareth Bale talks of favourite Champions League moment
The Real Madrid star spoke with BT Sport about the current lockdown in Spain due to Covid-19 and reflected on past glories and Spurs' disappointment.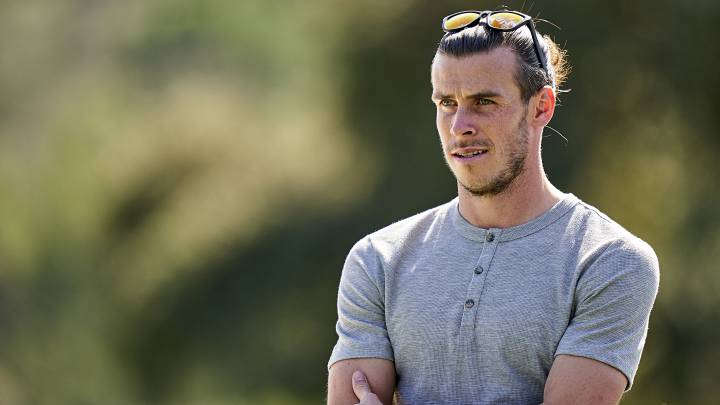 Real Madrid star Gareth Bale has been strongly linked with a move away from the Santiago Bernabéu, and as we recently reported he forms part of a fund-raising group of players for when the summer transfer market opens up. However, while football is suspended due to the coronavirus lockdown in Spain, the Welsh hero had a chat with UK media group, BT Sport.
Bale's Champions League favourites
Among a variety of topics covered, Bale was asked for his view on the measures taken by the Spanish government to reduce the spread of Covid-19.
"I understand the sacrifices we have to make to make the overall situation better. Here in Spain, the lockdown is very strict. We can't go out for a run or a walk, but we do it for the common good."
The Welshman has featured in many high-level games and so it was no surprise that he was asked which of the Champions League moments was his favourite.
"If I had to choose a Champions League match with Real Madrid, it would be the 'Décima'," he explained about glory in Lisbon. "It was my first time and that feeling of winning like that is unique. Also because of how we won it, it was exciting and special."

Of course, when you've spent as much time in the latter stages of the top club competition as Real Madrid, it's difficult to keep to just one memory.
Juventus and Liverpool finals
"Against Juventus, we won it in my city, in Cardiff, and that was also special. Not every player can win a Champions League at home.
"The last Champions League, the one in Kiev [against Liverpool], had something different for me, especially because of that goal I was able to score." Forgetting the errors that night from The Reds' keeper Loris Karius, Bale's bicycle kick stunner will go down in Champions League final history as one of the greatest.
With this season on hold - Madrid currently trailing Man City 1-2 after the first leg of the Last 16 - Bale reflected on last year's surprising exit to Ajax and missing out on yet another final.
"We're normally going right to the end, or at least to the semi-finals," he said. "It was a bit strange not being there, of course."

And on the final that Los Blancos missed out on, but his former club (and one he still supports) lost to Liverpool.
"Everybody loves tuning in to watch the Champions League final, and obviously Tottenham were there so I had a keen interest, I was hoping they'd get to the final like they did.
"They had some great matches on the way, obviously in the semi-final [against Ajax]. For us Tottenham fans it was a bit disappointing in the final, but you have to look at the bigger picture.
"They did great to get there and gave a good account of themselves."