Real Madrid: Camavinga price set at 50 million euros
Sources close to the situation have stated what the asking price is for the Rennes midfielder, however, with growing interest from PSG and Juventus, this could rise further.
He is 17 years old and last season, at just 16, he became the first player born in 2002 to debut in one of the five major leagues in Europe. It was against Monaco in May and since then Angolan born Eduardo Camavinga has become a regular in the Rennes starting line-up, not to mention being seen as the next French sensation hot on the heels of Kylian Mbappé. Another compatriot, Zinedine Zidane is a huge fan, and it looks to be a pick of with him or Paul Pogba for Real Madrid when the transfer market reopens. The Rennes star provides a longer-term investment, just as Raphael Varane did when he was snapped up at 18 from Lens.
Camavinga for Los Blancos
According to what AS has learned from sources close to Camavinga, Rennes have set the fee at 50 million euros. There is no release clause, so the club that wants him most is obliged to negotiate with the club, one owned by magnate François-Henri Pinault, of the Artemis Group that specialises in luxury items.
In the midst of the coronavirus pandemic, we must caveat all our player valuations with the idea that football finances may look quite different on the other side, at least in the short term. It was, after all, just a few days ago when a French MEP suggested the aforementioned Mbappé's value could plummet to €30 million from an estimated €200 million post-Covid-19.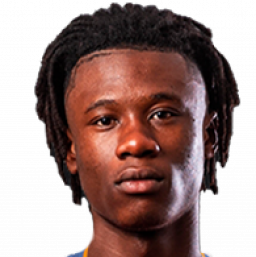 Camavinga is the most valuable player of those born in 2002, according to Transfermarkt, ahead of Ansu Fati and Reinier. The website labels a value of 37.5 million euros for the Rennes midfielder, just over the €36m for the Barça forward and €22.5m for Madrid's Brazilian hope.
But the fight for his signature won't necessarily be easy. The same sources that acknowledge Madrid's interest state that it has come after that of other teams that are already in more advanced talks with Rennes, namely PSG and Juventus, as well as an unnamed Spanish club.Borussia Dortmund did enquire but have since pulled out after seeing the asking price start to rise fast amid the growing demand.
Camavinga is represented by Moussa Sissoko, one of the most influential agents in the French market. Among others on his books are Barcelona's Dembélé and Chelsea's Kanté.