Coronavirus live updates: deaths and cases - UK, Australia, Canada, Spain... news today
Coronavirus live: latest Covid-19 news - Friday 24 April
Global summary
Total worldwide confirmed cases: 2.78 million +
Total worldwide confirmed deaths: 194,500 +
We'll take a brief pause from our live global Covid-19 live feed but will be back with you shortly with the latest developments regarding the coronavirus pandemic and it's impact on many parts of the world.
In the meantime, here's how the front cover of Saturday's AS will look with PSG striker Kylian Mbappé the cover star.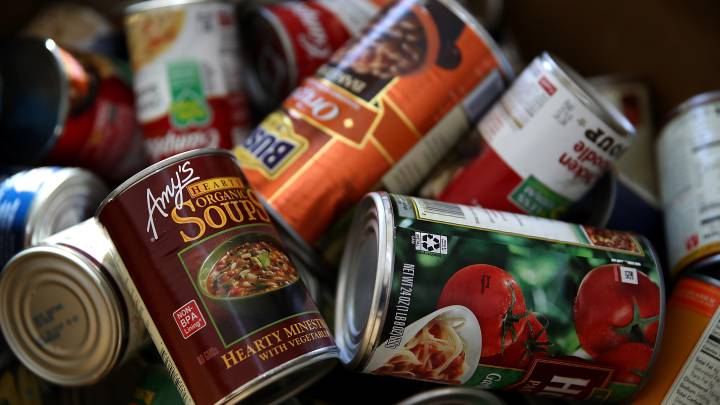 Spanish court orders Ryanair to reinstate 224 sacked workers
Spain's High Court ordered Ryanair on Friday to reinstate 224 workers collectively dismissed from four bases in the country, saying the reasons given by the airline for seeking to close the bases did not justify such a move. The budget carrier said it had instructed its lawyers to appeal the decision.
In its sentencing, seen by Reuters, the court said the budget airline must immediately reinstate the workers "in the same working conditions" and with "immediate payment of wages not received" since their contracts were terminated in January.
Ryanair dismissed the employees, who worked at bases in Tenerife, Lanzarote and Gran Canaria in the Canary Islands, and Girona in mainland Spain, after announcing it planned to close the four hubs due to delays in the delivery of grounded Boeing 737 MAX planes. But the court rejected Ryanair's arguments that the Boeing delay, Brexit, and the seasonality of the Girona base justified the dismissals.
Gustavo Silva, general secretary of the USO union, one of three that sued Ryanair, welcomed the decision. "I hope this makes it clear to them (Ryanair) they have to comply with the law and begin to change their attitude".
China's inactivated Covid-19 vaccine enters Phase II of clinical trials
China's inactivated Covid-19 vaccine entered the second phase of clinical trial on Friday, Xinhua reports. An inactivated vaccine, sometimes called a killed vaccine, uses virus particles that have deteriorated and lost their ability to cause disease.
The vaccine is being developed by Wuhan Institute of Biological Products under the China National Pharmaceutical Group (Sinopharm) and the Wuhan Institute of Virology under the Chinese Academy of Sciences. Clinical trials began on 12 April.
In a statement, Sinopharm said that 96 patients, in three age groups, were given the vaccine on Thursday, April 23. The vaccine has not shown any side effects so far and volunteers taking part are still under observation. The second phase of clinical trial will focus on the vaccination procedure. The trial process is expected to last around a year.
China has approved three Covid-19 vaccine candidates for clinical trials - including an adenovirus vector vaccine prototype which has entered the second phase of clinical trial.
Canada to help small businesses with 75% rent cut
Canadian Prime Minister Justin Trudeau announced plans today to help small businesses get through the next few months by offering financial aid for those who are struggling to pay their rent.
Through the Emergency Commercial Rent Assistance Program, small and medium-sized companies who have sufered a 70% drop in revenue will have their rent cut by 75% during the months of April, May and June. The government will cover 50% of the rent reduction with property owners covering the rest.
Russia using CT scans and AI technology to detect early Covid-19 symptoms
An initiative set up by the Russian Direct Investment Fund hopes to detect and diagnose early stages of pneumonia in patients - including respiratory illnesses caused by the Covid-19 virus by using CT (computed tomography) scans alongside AI (artificial intelligence) Tass reports. RDIF has created a joint venture with Medscan, specializing in radiology and laboratory diagnosis, and treatment of cancer using radiation and drug therapy.
The Russian-UAE AI technology is more than 96% accurate with a high sensitivity to detect early development stages of pneumonia. "It has been tested on numerous patients with suspected SARS-COV-2 coronavirus in Hubei Province, China. The system enables automatic pneumonia detection within 1-2 minutes," RDIF claim.
Apple and Google tracing update
Apple Inc and Alphabet Inc's Google on Friday updated technical details of the coronavirus contact tracing system they plan to release next month, saying new features would strengthen privacy protections and give health authorities more detailed data.
The system announced on April 10 will use Bluetooth technology to let authorities build apps to alert people who have been in proximity with those who have tested positive for the novel coronavirus. The technology does not employ GPS location data and stores most sensitive data in a decentralized way on users' phones.
The approach opened a rift with European governments planning systems that would store data on centralized servers. Without the Apple-Google technology, apps built by those governments will face limitations such as needing a phone's screen to be unlocked to work properly. Health and privacy researchers also cited privacy concerns that the companies addressed on Friday by making it harder to use system-generated data to track people. (Reuters)
Dutch football ends
The coronavirus has postponed almost all global football and threatened to end it completely for the season. Well, as other countries aim to find ways to conclude their campaigns, the Netherlands have opted for an immediate solution.
Sterling takes a pounding
Sterling sank against the dollar and the euro on Friday after data showed the biggest drop in British retail sales on record, adding to fears about the economic impact of the new coronavirus pandemic.
Official figures showed sales volumes fell by 5.1% in March, reflecting the hit from the coronavirus shutdown which closed many businesses in the second half of the month. The fall, which was bigger than a median forecast for a drop of 4.0% in a Reuters poll of economists, came despite a surge in shopping for food.
Response to WHO's ACT
Global leaders joined the World Health Organization (WHO) on Friday to launch an initiative to accelerate work on drugs, tests and vaccines against Covid-19 and to share them around the world. French President Emmanuel Macron and European Commission President Ursula von der Leyen were among leaders taking part in a videoconference to announce the plan, but the United States was not participating.
Following is reaction from around the world to the WHO's initiative, via Reuters:
WHO DIRECTOR GENERAL TEDROS ADHANOM GHEBREYESUS 'The world needs these tools and needs them fast. 'We are facing a common threat which we can only defeat with a common approach.'
EUROPEAN COMMISSION PRESIDENT URSULA VON DER LEYEN 'This is a first step only, but more will be needed in the future.'
SPOKESMAN FOR THE U.S. MISSION IN GENEVA 'There will be no U.S. official participation. 'We look forward to learning more about this initiative in support of international cooperation to develop a vaccine for Covid-19 as soon as possible.'
FRENCH PRESIDENT EMMANUEL MACRON
'It would be inexplicable and inexcusable to say that this vaccine would only be accessible in the country it was invented in or where Big Pharma have invested. 'From the moment we win this battle, we must make this vaccine accessible to all populations as soon as possible and everywhere. 'We will continue now to mobilise all G7 and G20 countries so they get behind this initiative. And I hope we'll manage to reconcile around this joint initiative both China and the US because this is about saying: the fight against Covid-19 is a common human good and there should be no division in order to win this battle.'
MALAYSIAN PRIME MINISTER MUHYIDDIN YASSIN 'The world needs to come together to coordinate our efforts and expedite the development of effective tools to stop the spread of this disease. 'The role of the United Nations remains one of our strongest modalities to curb this pandemic in a manner that can ensure that the arsenals in this war that we are fighting can reach everyone, everywhere, in the shortest time possible. 'Malaysia is fully committed to be part of this... and to take part in the manufacturing of some of these tools and vaccines as they become available.'
French face masks
President Emmanuel Macron has announced that many millions of washable face masks will be available to the public from May. These can be purchased via pharmacies, supermarkets, as well as online.
With the government coming under fire for their changing stance on wearing masks, the idea now is that people are 'recommended' to wear them, although it may become mandatory on public transport.
Covid-19 Tools Accelerator
Hear what the WHO have to say as they launch the new tool that is seen as a 'landmark collaboration' to help speed up the development, production and fair distribution of vaccines among other aspects.
'Wake up' flip flop
Green activists placed rows of boots and shoes in a Zurich square to take the place of protesters who normally come out in person on Fridays to demand action on climate change, Reuters reported. Organisers said they wanted to make their point while respecting curbs on public gatherings imposed to contain the novel coronavirus, which has killed more than 1,300 people in Switzerland.
'Let us show solidarity in every crisis, also towards those people who are already suffering from the consequences of the climate crisis,' said Fiona Chiappori from Climate Strike Switzerland, part of the global Fridays for Future movement. 'We demand that every crisis is seen as such and treated appropriately.'
The desert boots, trainers, multi-coloured flip flops and lace-up boots formed a large block in the city's Sechselaeutenplatz. A handful of people stood in the background holding banners reading 'Wake Up: Climate Action Now' and 'Crisis is Crisis' before being dispersed by police without incident.
Treatment challenges of Covid-19
Dr. Andrew Pekosz of Johns Hopkins Bloomberg School of Public Health shares his expert opinion on why the coronavirus is causing so many difficulties.
Italian health workers redeploy snow cannons in coronavirus fight
A nice bit of innovation from the Italian authorities, who are using snow cannons to disinfect villages in affected areas in the Alps.
Covid-19 statistics at a glance (Friday 24 April, 13:00 CEST)
UK: total confirmed cases 139,246 / total deaths: 18,791
Canada: total confirmed cases 43,286 / total deaths: 2,241
Australia: total confirmed cases 6,661 / total deaths: 75
Spain: total confirmed cases 213,024 / total deaths 22,157
Trump claims to have seen the light
The coronavirus appears to weaken more quickly when exposed to sunlight, heat and humidity, a U.S. official said on Thursday in a potential sign that the pandemic could become less contagious in summer months.
U.S. government researchers have determined that the virus survives best indoors and in dry conditions, and loses potency when temperatures and humidity rise - and especially when it is exposed to sunlight, said William Bryan, acting head of the U.S. Department of Homeland Security's Science and Technology Directorate.
"The virus dies quickest in the presence of direct sunlight," he told a White House news briefing.
The findings could bolster hopes that the coronavirus will mimic the behavior of other respiratory diseases like influenza, which typically are less contagious in warm weather.
But the coronavirus has also proven lethal in warm-weather places like Singapore, raising broader questions about the impact of environmental factors.
President Donald Trump said the findings should be interpreted cautiously, but also claimed vindication for previously suggesting that the coronavirus might recede in summer.
"I once mentioned that maybe it does go away with heat and light. And people didn't like that statement that much," he said at the briefing.
(Reuters)
Boris Johnson ready to return, in "incredible shape," says Trump
UK Prime Minister Boris Johnson is in 'incredible' shape after falling gravely ill with Covid-19, U.S. President Donald Trump said, as speculation mounted that the British leader is preparing to return to work to decide how to lift the lockdown.

Johnson, 55, spent three nights in intensive care at a London hospital earlier this month with Covid-19 complications for which he was treated with oxygen. He later said he owed his life to the hospital staff.
"He sounded incredible," Trump said of how Johnson sounded on a call earlier this week. "He was ready to go. It's like the old Boris," Trump said. "He's doing great."

The Daily Telegraph newspaper reported that Johnson is planning to return to work as early as Monday, and his health minister, Matt Hancock, said the prime minister was getting better and in good spirits.

"That decision is for the prime minister in consultation with his doctors," Hancock said. "I spoke to him yesterday, he's on very good form and is clearly recovering."

When he returns to work, Johnson will have to decide when and how to lift the coronavirus lockdown that has hammered the British economy and sent government borrowing to the highest levels in peacetime history.

The government's as yet unpublished strategy for unwinding from the lockdown is under scrutiny as investors try to work out which major economy will be worst hit by the most severe public health crisis since the 1918 influenza outbreak. Hancock said on Friday that it was too early to lift the lockdown.
(Reuters)
Germany to start human trials on Covid-19 vaccine
The UK has announced that it will begin human trials on a Covid-19 vaccine this week and Germany has followed suit. According to DW News, 200 uninfected volunteers will take part in the trial.
Trump suggests "injecting disinfectant" into Covid-19 patients
One of the main news stories this morning is that the US president has suggested injecting disinfectant into Covid-19 patients after a report that it may provide an effective cure.
"And then I see the disinfectant where it knocks it out in a minute. One minute. And is there a way we can do something like that, by injection inside or almost a cleaning?" Trump said during his daily briefing at the White House. "Because, you see, it gets on the lungs, and it does a tremendous number on the lungs. So it'd be interesting to check that. So that you're going to have to use medical doctors, but it sounds — it sounds interesting to me."
Medical experts have warned that the practice is extremely dangerous, with one medical expert quoted by NBC pointing out: "It's a common method that people utilize when they want to kill themselves."
US approves extra coronavirus funding
The US has approved an extra $484 billion in funding relief for small business, hospitals and other areas of the economy affected by the coronavirus pandemic as it seeks to prevent the economy from spiralling out of control, reports US News. President Donald Trump is set to sign the package into law.
Covid-19 live blog - welcome
Hello and welcome to our live daily coverage of all the latest news cocerning the ongoing global coronavirus pandemic.
Throughout the day we will aim to keep you up to date with all the latest developments from around the world related to the Covid-19 crisis.