How health experts reacted when Trump suggested injecting disinfectants
The U.S. president's comments prompted doctors to issue statements urging people not to ingest or inject cleaning products as Covid-19 treatment.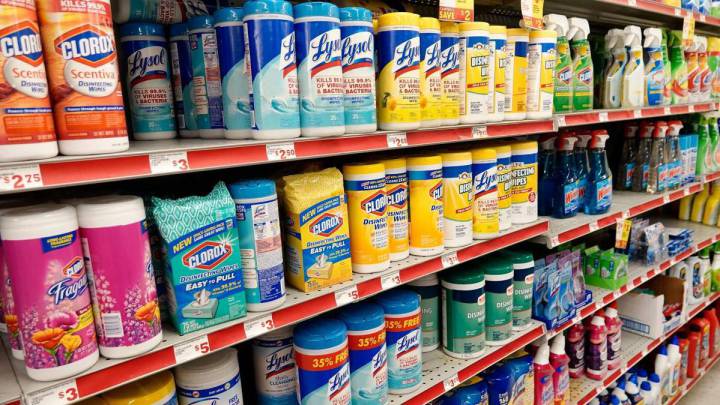 Shortly after president Donald Trump suggested during a White House briefing to inject disinfectants as coronavirus treatment, health officals issued statements urging people not to inject or ingest cleaning products.
Dr. Vin Gupta, a pulmonologist and global health policy expert said that people should absolutely not liste to the president's comments, "this notion of injecting or ingesting any type of cleansing product into the body is irresponsible, and it's dangerous. It's a common method that people utilize when they want to kill themselves."
Also Gupta said that some of the symptoms of injecting disifectants would are nausea, extreme vomiting, diaherrea and dehydration.
Also the companies that make this products had to come out an issue a statement regarding the matter. Reckitt Benckiser, the British company that manufacturers Lysol and Dettol, published the statement on its website saying that "under no circumstance should our disinfectant products be administered into the human body."
While medical experts and cleaning-supply companies feared Trump's suggestion that disinfectants could be injected as a treatment for COVID-19 could result in people poisoning themselves by ingesting or injecting cleaning products, some of the president's supporters claimed his remarks were taken out of context.