The United States records lowest Covid-19-related deaths in almost 3 weeks
Even though the United States has more than 50,000 coronavirus deaths and is now the epicenter of the pandemic the curve seems to be flattening.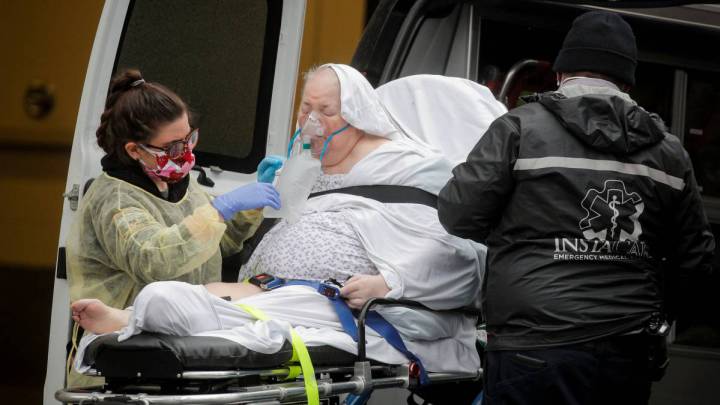 The United States has registered over 50,000 coronavirus deaths and accounts for one fourth of the pandemic's fatalities around the world. The U.S. is by far the hardest-hit country and some businesses had a green light to reopen on Friday in the state of Georgia following president Donald Trump's initiative to reopen the economy.
According to the data, nearly 93 percent of all deaths from the pandemic in the US have occurred in the past three weeks, 44 percent of which have occurred over the last seven days. But after several sharp spikes last week, the number seems to be slowing, with the data reflecting an average of 600 less deaths than previous days.
The United States reported on Friday, April 24 a total of 1,258 coronavirus deaths, 2,500 less than Thursday's figures according to the data from John Hopkins University. The last time the country reported such a death toll was on 6 April with 1,150.
Biggest death toll in the US
President Trump wants to reopen the economy and the numbers seem to be backing him up even though health experts have urged him to extend the quarantine period. The United States hit a single-day death toll on Thursday with 3,176 victims.
Coronavirus numbers in the US
As of Saturday, the United States has a total of 926,530 coronavirus confirmed cases and 52,243 deaths. New York is the state that has been more affected by the pandemic and has reported 277,445 confirmed cases with 21,291 deaths.