Lunin preferred over Areola at Real Madrid
Real Madrid are preparing Alphonse Areola's exit - the goalkeeper won't continue at the club and AS understands he is already looking for a new club.
Real Madrid are busy planning for next season and one of the decisions which has already been made is who will be second choice to Thibaut Courtois. Alphonse Areola's loan contract is due to expire this summer and he will not continue at the club. Madrid already have 21-year-old  Andriy Lunin set to return and he will be registered with the first team squad as Courtois' deputy. Diario AS understands that, while Areola is settled in Madrid, he knows that his time in the capital is coming to an end and he has started looking for a new club.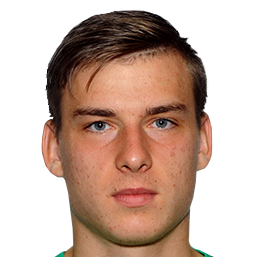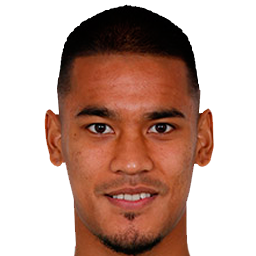 Much of the reasoning behind the decision to let Areola move on is purely economic. The club is preparing itself for the impending crisis which football will suffer as a consequence of the coronavirus pandemic and that means that every details of the budget for the first team squad's wage bill for 2020-21 will need to be looked at.
Madrid hope to significantly reduce their annual wage bill and with Lunin graduating to the first team squad, that will be one area where they can save money. The Ukranian keeper earns almost half of the 2.7 million euros Areola takes home and his incorporation won't cost anything as he is already a Madrid player - the same goes for Martin Odegaard and Achraf Hakimi. The only way Areola could possibly continue would be on Zidane's recommendation and while the coach holds him in high regard, he doesn't consider him irreplaceable.  
Areola is under contract with PSG until 2023 and the one-year loan agreement which Madrid signed back in September did not include an option to buy him outright. Lunin meanwhile is an option which the club views positively - even though the keeper was unlucky with  both of his loan stints - hardly getting to play at Leganés or Valladolid before he was loaned out to Oviedo in the winter transfer window. But Lunin is the perfect solution to act as Courtois' substitute -  he only cost 8.5 million euros (plus add-ons), he is under contract until 2024 and Madrid have had high hopes for him since he was voted the best goalkeeper at the U20 World Cup in Poland last year. Not only that, his figures are better than Areola's...
Areola and Euro 2021
While Areola is appreciated at Madrid - both by the club and his team mates, he is aware that he will need to move on if he is to have any chances of making the France squad at next year's Euro's. Didier Deschamps doesn't want players who aren't playing regularly in his squad and while Areola is second choice to Hugo Lloris at the moment, that could change in 12 months' time. That is another reason why the keeper is on the lookout for a club where he will get regular playing time - either in Paris or somewhere else.