Texas plans to reopen restaurants, movie theaters and shops on May 1
Texas Gov. Gregg announced on Monday afternoon the first phase to reopen the economy in that state amid the coronavirus pandemic.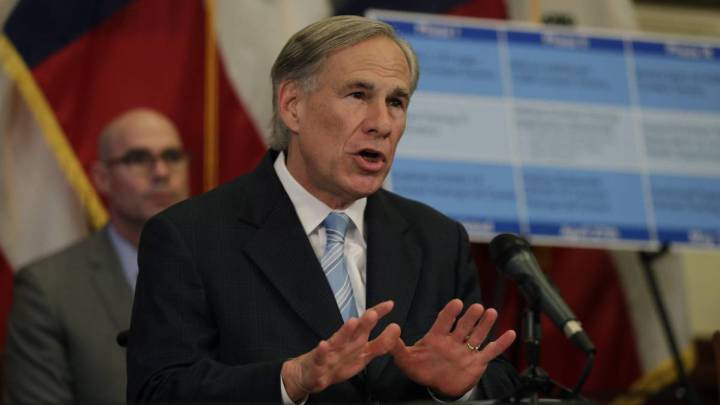 Some businesses can unlock and reopen their doors, starting Friday. Texas. Gov. Greg Abbott Monday announced the first phase of "reopening" the state economy. The first phase to reopen the state will start on May 1 and restaurants will have a 25% seating capacity. Other businesses have the right to remain closed during the coronavirus pandemic.
Some restaurant owners said they were eager to open, while others said not so fast. At Sixty Vines in Uptown, locals are picking up their food to go for now. CEO Jeff Carcara said there's no master class on running a restaurant during a global pandemic.
The Texas Restaurant Association, whose CEO and president Emily Williams Knight was named a special adviser to Lt. Governor Dan Patrick's Business Task Force to Re-Start the Economy, released a statement Monday saying it "applauds" Abbott for "outlining a clear, science-based approach for Texas to accomplish what must be our two priorities, protecting public health and preventing economic collapse."
The first priority of those you elect is to keep you safe. I've asked @DCHHS Dir. Dr. Philip Huang & physician leaders, including those specializing in infectious disease & epidemiology from area hospitals, to carefully review the Governor's orders & will wait to hear from them. pic.twitter.com/DuVeh1hcT9

— Clay Jenkins (@JudgeClayJ) April 28, 2020
Also the Gov. said that on Friday all retail, malls, libraries and restaurants can welcome back customers inside their businesses, "we will open in a way that uses safe standards. Safe standards for businesses for their employees."
He said those who open must cap occupancy at 25%. Carcara explained what that might look like at Sixty Vines. He also said they'd enforce the 25% rule by taking reservations only for now.
Dallas Mayor Eric Jonson released a statement saying the governor has the final say, but Dallas should continue to practice social distancing, good hygiene, protecting the vulnerable and increase testing and contact tracing.