Ibrahimovic: They told me Zlatan "wasn't a good team mate" at LA Galaxy
New LA Galaxy full back, Emiliano Insúa, has revealed that he was made well aware of his new team mates' opinions of Zlatan Ibrahimovic upon his arrival.
Despite having left the MLS at the end of the 2019 season, Zlatan Ibrahimovic has remained the talk of Los Angeles, with several of his former LA Galaxy team mates having come out to speak negatively of the Swedish striker's time at the Dignity Health Sports Park.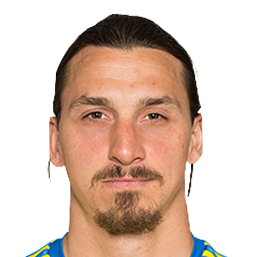 A new arrival at Galaxy, Emiliano Insúa is the latest player to speak about Zlatan. And although he came to the franchise after Ibrahimovic had left, the Argentine full back was made well aware of his new team mates' opinions of the 38-year-old striker, whose poor relationship with the rest of the dressing room was apparently one of the decisive factors behind his exit after two seasons in the US.
"They say that he wasn't a good team mate and that is why he left. As a player he was very good, but, as they told me, he was not a good colleague," Insúa told Argentina radio program, Ataque Futbolero.
Zlatan has a strange personality - Insúa
While Insúa admitted to having been told "things" about Ibrahimovic, he respectfully chose not to divulge more details or to pass any personal judgement on a player whom he has never met.
"Honestly, I don't know him as a person, but I do know that he has a strange personality," said the former Atlético Madrid and Liverpool player.
"When I arrived, they told me things that are quite private, but it would not be right to speak of someone I don't know and whom I have never been with."
Insúa's comments come after a pair of other LA Galaxy players spoke about two particular incidents which soured Zlatan's relationship with his team mates in Los Angeles.