Real Madrid's Eden Hazard back with the ball ahead of return
AS has learned that the Belgian winger is doing well in his evolution to get back to full fitness, already running and back with his friend, the football.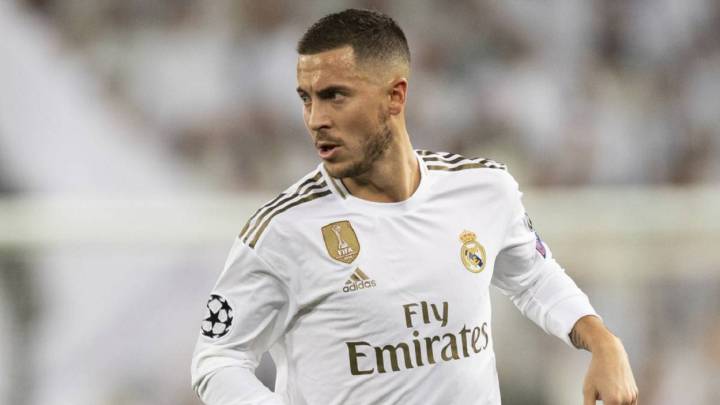 Real Madrid star Eden Hazard is progressing well. As we reported in early April, the player's evolution since the operation on his right ankle, which was carried out on 5 March in Dallas, has been very good and the Belgian will be available for Zinedine Zidane when competition on the pitch resumes, currently expected to be in June.
7


Hazard almost ready
The 29-year old will swap doctors and fitness experts for his French manager to see what his role is to be, with Zidane someone who is normally risk averse and tends to allow players to return very gradually from injury. From what AS has learned, Hazard started jogging a few days ago and he has also been reunited with the ball. The latter is a very important step for the Belgian, who often enjoys playing with his children in the garden of his Madrid home.
And his home working has had to change after one of the physios who came to his home caught coronavirus, with the routines now being done via video.
The handy postponement of the Euros
The progress of the forward was commented on by his national team manager Roberto Martínez, who said that he expected him to "return stronger" and that it was "fortunate that his surgery took place just before the coronavirus outbreak."
With the European Championships being moved until the summer of 2021, Belgium are now hopefully to have a fully fit superstar, one that has been performing for Los Blancos over whatever the next 12 months will bring.
Thursday saw further progress towards LaLiga clubs returning for training on Monday 4 May, with plans to complete the 2019/20 season on the pitch. As that was announced, French authorities confirmed PSG as Ligue 1 champions, a competition that is now over.