Gareth Bale: "I'd definitely be interested in MLS at some point"
The Real Madrid and Wales forward spoke on the debut version of The Hat-Trick podcast and spoke about his admiration for Major League Soccer.
Real Madrid striker Gareth Bale spoke on the debut The Hat-Trick podcast, a new bi-weekly podcast hosted by Charlie Stillitano, Ray Hudson and Neil Barnett as part of the International Champions Cup (ICC).
During the pod, Welsh player focused on his current situation with Real Madrid and also reflected about a possible future in United States Major League Soccer setup.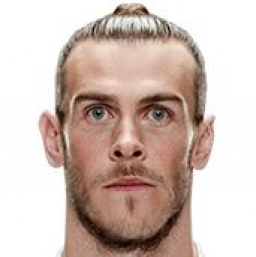 The MLS: "It's a league that is growing and continues to develop. There are many players who want to go there now and at some point it is definitely something that would interest me. Also, I love going to Los Angeles on vacation and play golf a lot when I'm there."
Madrid dressing room: "At Real Madrid I spend a lot of time with Luka (Modric). We knew each other for having been together in Tottenham for five years and we have been here for another seven. So, of course, I get along very well with him. I also talk a lot with Kroos. I get along well with almost everyone, but, to be honest, specifically with them. "
'Welsh. Golf. Madrid. In that order': "I saw the banners that had been made beforehand online via the boys. We made jokes about it and some teammates suggested that if we qualified after the game they would go and grab one and I said do what you want and afterwards we found ourselves celebrating together as a team, It was a bit of banter, a bit of fun. People can see it how the like".
Psychology in football: "This is a side of the game that few paid attention to for many years. If you talked about it, it was because you were weak. For the past decade, there has been more talk and focus on this aspect of sport. I think people now applaud players for expressing their feelings. "
Criticism: "It is difficult to deal with the pressure and criticism at time. All you can do is not to let it play on your mind, relax and just focus on what you do on the pitch."
Despite Bale showing interest in MLS during the podcast, his intention, as reported previously in AS is to fulfil his contract with Real Madrid. His current deal expires in 2022 with the player and family settled in the Spanish capital. Due to his annual salary of 14.5 million euro, there may be pressure from the club to try and move the Cardiff born player on during the next transfer window.