Real Madrid: Camavinga has decided to stay at Rennes, says coach
Julien Stéphan has poured more cold water on Real Madrid's pursuit of the 17-year-old midfielder by stating that he wants to stay at the Ligue 1 club.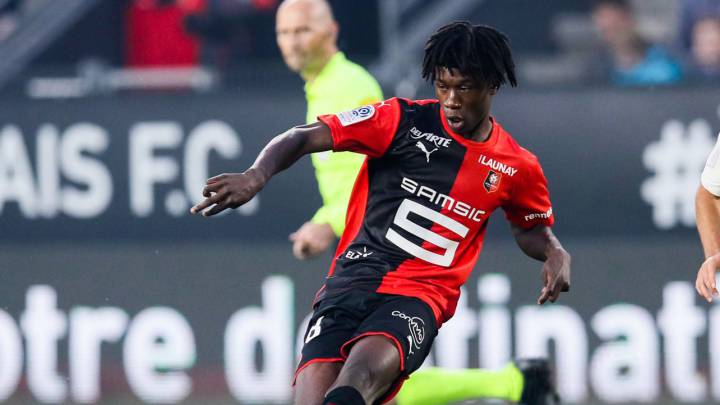 A day after Rennes president Nicolas Holveck warned potential suitors off 17-year-old midfield sensation Eduardo Camavinga by stating the club's priority "is to make sure that the team remains intact" after the Ligue 1 side secured their Champions League place when the competition was brought to a halt earlier this week by the coronavirus pandemic, the youngster's coach has added that he plans to remain at the club next season despite sustained interest from Real Madrid.
Rennes came to an agreement that Camavinga would remain at the club if they qualified for the Champions League under the previous incumbent, Olivier Létang, who was reportedly sacked in February over negotiations with Madrid concerning the midfielder. However, Camavinga is still expected to honour that arrangement and with Rennes European windfall the club are not under any obligation to sell.
Camavinga "still has to prove himself as a world class player"

Furthermore, Julien Stéphan told Ouest France that he has been informed by the player and his representatives that Camavinga has already decided to stay at Rennes for the time being.
"The people close to him are looking at his career in the medium and long term," Stéphan said. "He has been part of this club since he was a kid and he is very close to it and the people that he knows here. On the contrary to everything I have read, he wants to stay here. He knows that he still has to prove himself as a world class player, particularly in Champions League games. Afterwards, we'll see him start a new phase somewhere else."