Mbappé considering renewing with PSG
According to L'Equipe, the French striker, sought after by Real Madrid, is analysing accepting the French club's offer that would put him on the same salary as Neymar.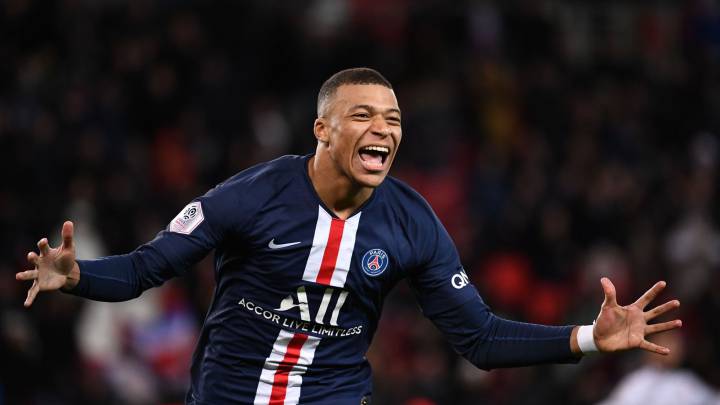 A year ago Kylian Mbappé publicly asked his club, PSG, for more responsibility. And left the door very clearly ajar for an exit from the French giants, a move that has not yet come to pass. Now, with Real Madrid waiting in the wings, French sports paper L'Equipe have revealed the French striker is seriously considering extending his contract in Paris.
Real Madrid hoping Mbappé won't renew
Mbappé's contract with PSG runs through to 2022, with any possible exit from the club being seen as in only one direction: to Real Madrid, whose major hope is that he does not renew his deal. However, and in particular in light of the coronavirus pandemic, Mbappé is analysing the offer PSG have made him which would put him on the same salary as Neymar, the club's Brazilian superstar.
Having recently been proclaimed top scorer in Ligue 1 (on the same goals as Ben Yedder, but with a better goals/game ratio) Mbappé is (or was before the coronavirus outbreak) enjoying one of his finest spells in Paris since he arrived from Monaco two years ago. He's happy to be back in the city of his birth, his best friends are close by and he doesn't feel he needs a change of scene right now. PSG are hoping he'll put pen to paper on a new deal in the next few weeks.