Juventus: Cristiano's private jet returns to Turin - but without the player
Cristiano Ronaldo's private jet picked up some of his staff in Funchal, Portugal. The player is due back in Italy this week as Juve return to training.
Cristiano Ronaldo is preparing his return to Turin for the imminent return of football in Serie A. On Sunday, the player's private jet touched down in Funchal, picked up several members of his staff, and flew back to Turin, several Portuguese media outlets reports. Cristiano however, is still at home and is preparing for his return to Italy this week.  
The small plane stopped off in Madrid and arrived in Funchal, where it remained for an hour before it was boarded by three passengers and loaded with luggage and personal belongings. The plane set of from Madeira's Cristiano Ronaldo airport but without the player, who will make his return shortly.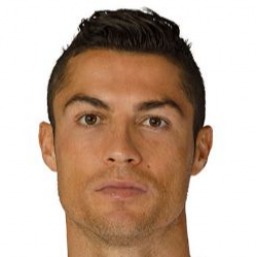 Juventus to return to training on Tuesday 
Cristiano is expected back at work on Tuesday when Italian football will begin its return with  individual sessions inside the training complexes at all of the top flight clubs. Juventus asked their players who have spent the lockdown abroad to make their way back although those who have been out of Italy must undergo 14 days of quarantine on their return - that includes Cristiano, whose return to training in Vinovo will be delayed. 
According to the Portuguese press, Cristiano and his family are still at his residence in Madeira and waiting to make their return to Italy. Their plans have been on hold until this weekend as until now, his plane had not received permission to fly due to travel restrictions in Europe.