LA Galaxy talks about Jonathan dos Santos future
Club America already took away Giovani dos Santos from Galaxy and in the past few months its been rumored that they now want to sign Jonathan in the summer.
Jonathon dos Santos had his best season last year with LA Galaxy since arriving to the MLS in 2017. He played 29 games scored 2 goals and alongside Zlatan Ibrahimovic and Cristian Pavon helped the team qualify to playoffs for the first time since 2016.
His tremendous 2019 campaign and the fact that his brother Giovani dos Santos left Galaxy to play for Club America, sparked the rumor that the captain of the five time MLS champion signed the Liga MX team.
During an interview with ESPN Galaxy's General Manager Dennis Te Kloese was asked about the future of Jonathan and he made it very clear that the midfielder is going nowhere anytime soon.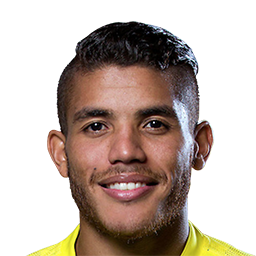 "I am being honest if Jonathan came to me and asked if his dream is to play for America I would consider the offer if there is one, but I want him to stay with Galaxy for a long time because he has shown that he is an important player and that is why he is our captain.".
"He arrived here in the summer of 2017 and he has been showing progress since his arrival. He likes playing for LA Galaxy, he likes the fans and he is very happy here, but most importantly he still has a few years left in his contract," said Kloese.
It is no secret that Jonathan has a certain interest in playing for Club America because his dad played there and now his brother is playing there, so maybe at some point he might want to try playing for them before he ends his career as a footballer.
"I understand there is a sentiment because of his family and Jona has always been honest that he admires Club America because of what it represents for Mexico. I can assure you he is happy playing for us and he wants to fulfill his contract," concluded Kloese.
Jonathan has stated he wants to stay with Galaxy
Right after the 2019 ended for Galaxy, Jonathan dos Santos was asked about his future and if he was planning to return for the next campaign and he was very clear about his intentions, "the rumors will never end and people know how I feel about Club America I have always been honest, but I am happy here in Los Angeles, I love the fans and as long as Galaxy wants me I will stay here."