REAL MADRID
Bale's wages make MLS almost impossible
The Welsh attacker wants to play in the MLS at some stage but his wages along with salary caps and the financial hit caused by coronavirus make it a pipe dream.
Gareth Bale sent a message to the MLS during the pandemic that he would be willing to move there. But is a move to the United States a possibiltiy for Bale? It seems almost impossible. His move to China during the summer of 2019 was called off at the last minute due to transfer laws in the country preventing any clubs paying Real Madrid for what Bale is worth. In the MLS, it's even more strict. The country's top flight football leagues predict they will lose hundreds of millions of dollars over the coronavirus pandemic. They are currently negotiating with the players' union over a reduction of salaries by up to 50%.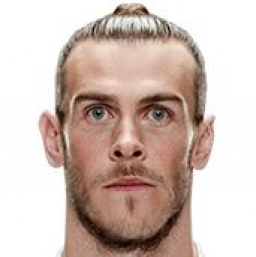 The tax system is also tough to navigate for and Bale refuses to drop his salary. His current wage is four times higher than former Madrid player, Chicharito Hernández, who is the best paid player in the league. Chicharito is paid 9 million dollars gross and Bale makes 14.5 million euro net. Bale's salary would have to be 31 million dollars to come out with the same amount as he does now.
The MLS does not function like European leagues with a salary cap placed on teams and players. Only three players do not fall under the salary cap in any given squad. The rest of the players on the team can only make 590,000 dollars a year.
"The only solution would be that Gareth accepts a decrease in his pay because no franchise will be able to pay his Madrid salary. He will have to think about other ways to generate income from image rights," says Juan Arango, football expert with Mexican-American TV channel, TUDN. "Will he be willing to lose half of his wages at Madrid to come to America? I doubt it, but maybe he could value the more human side of things, like getting rid of the pressure and having a more peaceful live in a country where nobody will criticise him for playing golf."