Weston McKennie dreams of a Premier League move
One of the United States' youngest stars is currently playing with Schalke 04 in the Bundesliga but dreams of a Premier League move in the summer.
Weston Mckennie made his debut with Schalke 04 back in the 2016/2017 season, playing only one game where he came in as a sub during the second half and only played 13 minutes. After that campaign, he started gaining more and more playing time, reaching a peak this season, having played 20 games, for a total of 1,408 minutes, and scored one goal prior to the coronavirus suspension of the Bundesliga.
At only 21 years of age, he has become an important player in the Bundesliga team and after almost three complete seasons with Schalke he is already dreaming of a move to one of the 'big six' teams of the Premier League in the near future.
During the quarantine period because of the coronavirus pandemic in Germany, the midfielder was interviewed by Goal and DAZN, revealing his dreams to migrate to England and keep developing as a footballer.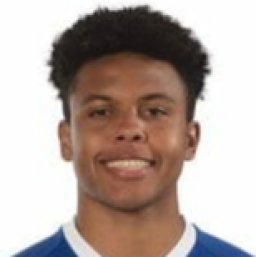 "My next goal is to play in the Premier League. It has always been a dream of mine and I want to join a top team that is fighting to win important titles like the league and the Champions League. Having said that, I want to say that I am happy right now with Schalke because I have gained a starting role in the team," said McKennie.
What is his biggest problem?
The young American started his career in the youth academy of F.C. Dallas before moving to Schalke 04's U19 team in 2016. His biggest problem is that he is injury prone and that might make the big teams in Europe sign someone else, even though he has shown great talent.
Since McKennie made his debut with the first team, he has reported 11 injuries in almost four years. The majority of those injuries have been serious and the last time he missed some playing time was because he suffered a shoulder injury in December 2019.
Earlier this week the Bundesliga confirmed that they were going to start playing on 16 May and try to finish the season by 30 June. All of the German clubs have been practising for a few weeks now to keep in shape and also to receive daily check-ups so they are coronavirus-free.