Can I use the stimulus check to pay off my tax debt?
Some Americans are worried that their stimulus check payment could be withheld or deducted to pay off creditors or to balance any unpaid debts to the tax authorities.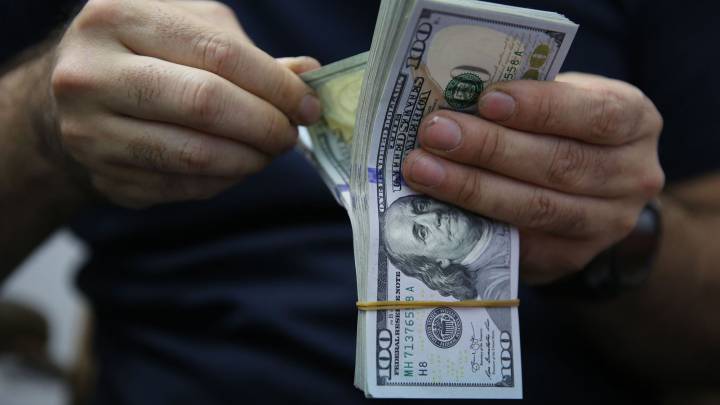 The US government's CARES Act programme was set up to give financial help to tax-paying Americans who are struggling to make ends meet because of the Covid-19 pandemic. However, some are anxious that they may not receive the full $1,200 because they have outstanding debts to the tax authorities or private creditors.
There are a handful of situations where part of your stimulus payment may be partly or completely offset (deducted at source) or even withheld to honour debts owed elsewhere.
Behind on Child Support payments
If you are behind on Child Support obligations or have a long-standing debt due to non-payment of Child Support, all or part of your stimulus check payment may be seized by the Treasury Offset Program (TOP) which is in charge of collecting delinquent debts owed to federal agencies and states. Seeing as non-custodial parents are legally bound to meet their Child Support obligations, there is no option of an offer in compromise in this instance, any outstanding debts will be deducted – if they have been referred to TOP by the state.
That can affect parents who file their taxes jointly – if one of them has outstanding child support debts from a previous relationship. If that is the case, the spouse who doesn't owe child support will be able to recover his or her portion of the stimulus payment by filing an Injured Spouse form (8379) with the Internal Revenue Service (IRS) to certify that the debt lies with the other parent and part or all of any withheld money will be returned by the IRS.
Do I owe Child Support?
To find out whether you owe Child Support but were unaware of any debts, you can contact TOP by phone on their Interactive Voice Response system (IVR) on 800-304-3107. Bear in mind that TOP is a delinquent tax collection service and cannot make arrangements for you to pay off your debt, discuss your debt with you or refund your money.
Stimulus check payments may also face deductions by banks if you have any outstanding debts or are overdrawn without an arranged overdraft facility with the bank where the stimulus check is paid into. Nor is there any legal protection from private creditors who are owed which is why some experts have recommended withdrawing the full stimulus payment in cash, as soon as it enters the recipient's bank account.