Coronavirus: Barça's Piqué voices concerns about LaLiga return date
Speaking on the Spanish television channel #Vamos, Barcelona defender Gerard Piqué suggested LaLiga's mooted 12 June return date may be too soon.
Gerard Piqué says the financial impact of failing to finish the season means it's understandable that LaLiga chiefs are eager to complete the 2019/20 campaign, but he is concerned the competition could be returning slightly too soon.
LaLiga president Javier Tebas is targeting a behind-closed-doors resumption of LaLiga on 12 June, with clubs currently returning to training amid strict safety protocols such as social-distancing measures, rigorous testing of players and staff, and the use of protective masks and gloves.
See also
"There's a lot at stake" - Piqué
"There are a lot of interests at play," Barcelona defender Piqué told an interview with the Spanish television channel #Vamos on Sunday. "I understand LaLiga's eagerness to finish the season, because there's a lot at stake [financially].
"Playing behind closed doors isn't the way we like to do it, but ending the season without playing again wouldn't be nice either, even if Barça are top."
Leaders Barcelona were two points clear of Real Madrid when LaLiga was suspended in March due to the coronavirus pandemic.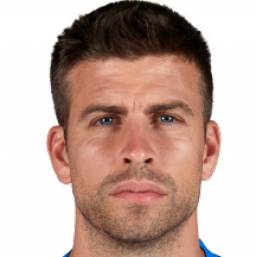 Tebas: "We're not rushing back too soon"
Speaking on the same programme, Tebas confirmed his desire for LaLiga to restart on 12 June, insisting: "We're not rushing back too soon - we're fulfilling all the requirements of the [Spanish] health ministry."
However, Piqué suggested it could be worth waiting "a few more days".
"What LaLiga is doing makes sense, [but] I've heard Javier talk about returning on 12 June. That's only a month away, without warm-up friendlies. 
"Everything needs to be thought out carefully for the good of the spectacle and so we don't have injuries; if I can offer my two cents' worth, a few more days wouldn't be a bad idea."
"It's different, but you have to adapt"
Having returned to training with Barcelona on Friday, Piqué said: "So far, it's been fine. It's different, but you have to adapt. It's important that everyone is aware of the protocols in place and that they observe them closely."