REAL MADRID
Real Madrid: Asensio a breath of fresh air for Zidane
The 24-year-old attacker is the big addition to Zidane's squad as Real Madrid return to training on Monday after a 60-day lockdown caused by coronavirus.
Real Madrid returned to work in Valdebebas on Monday 60 days after they had to enter self-isolation on 12 March when Trey Thompkins, one of the club's basketball players, tested positive for the virus. Among all the bad news, Real Madrid have been offered something to make them smile: the return of Marco Asensio. The return of the attacker is of particular important to Zinedine Zidane. Asensio was an important part of the puzzle Zidane was putting together this season before a knee injury in preseason ended his hopes of making an impact. The attack designed in Zidane's laboratory consisted of Hazard, Benzema and Asensio.
Zidane spoke to players at the end of last summer before the jetted off on their holidays. Asensio was available to go to the Euro under-21s but the chat the Real Madrid manager had with him convinced the 24-year-old to prioritise club football. He wanted to be with Madrid's first team for 100% of the preseason in order to get used to being one of the pillars of Zidane's plans.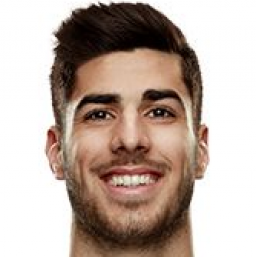 Asensio held up his side of the bargain. He worked hard during the summer and arrived into preseason as one of the most in-form players at the start of preseason. Those who know him most were certain that he was better than ever. Asensio looked sharp and focused in the minutes he did play during preseason before that untimely injury.
Zidane and Asensio shared the belied that his moment had arrived. Zidane saw the player as matured enough to shoulder the load. Asensio felt that confidence from Zidane and was ready to take on whatever role the manager was willing to give him. There just happened to be a free space on the right hand side of Madrid's attack: Asensio's favourite position.
Asensio given second chance this season
The cruciate knee ligament tear meant, at best, Asensio would be ready to play the last two months of action this season. The coronavirus changed everything though and LaLiga's schedule changed drastically and gave the attacker added incentive to work hard during lockdown. Now, Asensio is back and ready to play in the last 11 games of the league and is one of the biggest additions to the squad. He is ready to return to group training despite lacking fitness and sharpness although his teammates will be lacking that same rhythm.
The injury to Jovic comes at a time when Asensio will be ready to take over some of the goal-scoring responsibility. He has scored on average 10 goals per season under Zidane despite not being a full-time starter. He has also played as a false nine on occasion with both Real Madrid and Spain.