LaLiga clubs drag their heels with season ticket compensation
Only seven clubs of the twenty top flight outfits have confirmed contingency plans offering refunds or discounts on 2020/21 season tickets.
Many season ticket holders with LaLiga clubs have been wondering what will happen with their situation given that all outstanding games of the 2019/20 season will be staged behind closed doors. Slowly but surely, the clubs are starting to outline plans with compensation packages for season ticket holders.
Getafe confirmed that all current season ticket holders will automatically receive a card for next season with Atletico Madrid, Real Sociedad Alavés, Eibar, Valladolid and Osasuna informing their 'socios' of their plans. Other LaLiga clubs are expected to follow suit in the forthcoming days.

Barcelona. Despite having some of the lowest season ticket prices available in the top flight, the Catalan club are not expected to offer refunds but are studying a compensation package.
Real Madrid. The Bernabéu side plan to offer a proportion of the current season ticket price for the six outstanding home games at the end of the campaign with fans also being able to avail of a discount for next season rather than a refund.

Sevilla. The club form the Andalusian capital are looking at a compensation scheme but yet to make public their plans.
Real Sociedad. The San Sebastian side have confirmed that all season ticket holders will get a 20% discount on the price of the 2020/21 season ticket.

Getafe. Club president Ángel Torres confirmed that all 13,500 season ticket holders will automatically have their season tickets renewed free of charge for the 2020/21 season with Copa del Rey games and any European football being excluded.

Atlético. The club will take 20% off the price of a 2020/21 season ticket with the offer also applying to the 'Abono Total' package which includes Champions League matches.

Valencia. The club are still exploring a mechanic for the 2020/21 season with many suggesting the club will Getafe's example and automatically renew, free of charge new season tickets for the 20/21 season.

Villarreal. The 'Yellow Submarine' have yet to announce plans but are exploring a discount based compensation package.

Granada. The club's Director General Antonio Fernández Monterrubio confirmed that the club are still working in a plan but promised 'total understanding and support for our loyal supporters'.

Athletic. The Basque side earn 25 million euro from season ticket sales and continue to study a plan of compensation.

Osasuna. Season ticket holders have been informed that there will be no increase in their 2020/21 packages.

Betis. Club president Haro stated: "We'll look to make refunds or deliver a just compensation which is in line with the club's finances. nothing can be ruled out at present".

Levante. 14,610 of the current 22,500 season ticket holders didn't pay this season due to a club promotion with the Valencia based outfit yet to announce a proposal.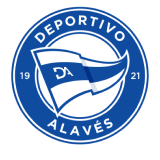 Alavés. Club president Fernández de Trocóniz has written to all season ticket holders confirming a refund relating to those games that will now be staged behind closed doors
Valladolid. The club have confirmed a refund relating to closed doors game with fans being able to opt for a discount in taking out a season ticket card for the forthcoming season.

Eibar. The Basque side have already outlined an refund plan that will also include the derby against Real Sociedad that was the first game to be stated behind closed doors on 10 March.

Celta. The Galician side plan to issue a series of refunds but are still working on the correct mechanic with a 2020/21 discount proposal also on the table.

Mallorca. The club are still working on how to compensate fans for the five outstanding matches at Son Moix with the club's head of finance, Alfonso Díaz stating: "We'll look at everything and ensure we secure a mutually suitable agreement".

Leganés. The club have earmarked 600,000 euro to fund a compensation package for season ticket holders but as yet no firm decision has been officially communicated.

Espanyol. The Catalan side have informed fans that they will look for a "balanced and coherent solution" but request "patience and understanding" from fans with no official final decision having been taken.