Camavinga: Real Madrid on alert as Rennes face Champions League blow
With UEFA reportedly planning changes to next season's Champions League qualifiers, Eduardo Camavinga's Rennes could miss out on their play-off place.
Rennes are reportedly in danger of missing out on next season's Champions League, in a blow to the French outfit that could nudge Real Madrid target Eduardo Camavinga closer to the Santiago Bernabéu.
Rennes affected as UEFA reportedly plans Champions League format change
As a result, says the UK newspaper, European football's governing body may opt to shorten the preliminary rounds to a single stage featuring only the clubs who go into the 'Champions Path' of the draw as winners of their domestic league.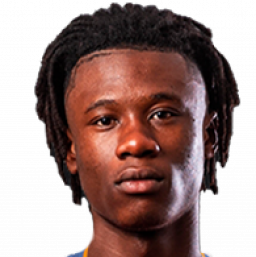 Having reached the Champions League's final play-off round after finishing third in the curtailed 2019/20 Ligue 1 campaign, which was decided on a points-per-game basis in April, Rennes would therefore be among the clubs that would no longer be involved.
The Times adds that UEFA could even do away with the preliminary phase altogether, with the organisation preparing to offer financial compensation to the teams affected by any changes it makes to qualifying.
Champions Leage change could push Camavinga closer to Madrid
These developments could have a major impact on the future of Camavinga at Rennes, with a lack of Champions League football next season potentially increasing the likelihood of a transfer to Madrid, who remain keen to sign the 17-year-old midfielder.
Rennes could replace Marseille in Champions League
Even if UEFA's reported plans are confirmed, however, Rennes could yet make it into next season's Champions League group stage in place of Marseille. L'OM, who finished second in Ligue 1, are under threat of exclusion from the competition due to financial-fair-play breaches, with a ruling on the issue expected in June.