Coronavirus India: summary of the news for 13 May
Coronavirus live India updates: cases, deaths and news - 13 May
India Covid-19 update: 04:30 IST on Thursday 14 May (01:00 CEST)
According to the latest figures published by Johns Hopkins University,4,336,973 cases have been detected worldwide, with 296,252 deaths and 1,540,464 people now recovered.
In India, there have been 78,055 cases confirmed, 2,551 people have died and 26,400 people have recovered from the virus.
Coronavirus may become endemic, says WHO
The World Health Organisation has warned that the coronavirus that causes Covid-19, SARS-CoV-2, could be come endemic, like HIV.
"It is important to put this on the table: This virus may become just another endemic virus in our communities, and this virus may never go away," said Mike Ryan, the WHO's emergencies expert.
"I think it is important we are realistic and I don't think anyone can predict when this disease will disappear. I think there are no promises in this and there are no dates. This disease may settle into a long problem, or it may not be," continued Ryan.
He noted that while there were great hopes for a vaccine, there are many other illness, such as measles, where vaccines exist but the disease has not been eliminated.
Across the country to help
There will be so many of these modest hero stories by the time this is all over...
Gadkari claims virus from lab, not natural
Union Road Transport and Highways Minister Nitin Gadkari has said that the Covid-19 virus is not "natural" and was "created in a laboratory", in claims that are in no way backed by the vast majority of scientists studying the novel coronavirus.
Gadkari said in an interview to NDTV: "We need to understand the art of living with corona. That art of living is very important as it is not a natural virus. It is an artificial virus and many countries across the world are researching for a vaccine. The second thing is detection methodology. We need some good methodology. Immediately, we can identify (the virus). This is unexpected because this a virus from laboratory, this is not a natural virus."
The consensus among scientists is that new virus, SARS-Cov-2, jumped naturally into humans from an original virus found in bats, possibly by way of another host. Viruses naturally mutate and cross species barriers.
Virtuous circle
Passengers and their luggage have to stay in their own circles to maintain social distancing while waiting to board the train to Assam at New Jalpaiguri railway station
Workers exodus
Migrant workers and their family members queue to board buses to reach their homes as they arrive at Allahabad railway station by a special train from the Gujarat state after the government eased the nationwide lockdown imposed as a preventive measure against the COVID-19 coronavirus, at the Madhya Pradesh - Uttar Pradesh border on the outskirts of Allahabad.
(Photo by SANJAY KANOJIA / AFP)
Delhi cases rise to almost 8,000
The total number of coronavirus cases in Delhi climbed to 7,998 after 359 fresh cases were reported.
Aarogya Setu, India's Covid-19 tracking app, now has 10 million users
India's contact-tracing app Aarogya Setu is currently being used by 10 crore Indians. Launched on April 2, Aarogya Setu hit 50 million users in just 13 days of its launch, making it one of the most downloaded apps in the world in such a short time.
Aarogya Setu uses Bluetooth and GPS connectivity to help track the Covid-19 infection. On the app, users can check whether they've come in contact with a Covid-19 infected person and the app allows users to self-assess their symptoms as well.
'Local' key for Modi
In his latest address the Indian PM Narendra Modi insisted that the country needs to focus on 'local'.
Delhi updates
Health Minister Satyendar Jain offers the latest update on the Covid-19 situation in Delhi.
Kerala to hike liquor prices sharply amid Covid-19 lockdown
According to government sources, there will be a hike of 10% in taxes of beer and wine prices, bottles below 600ml will also have a 10% cess and all other categories will see a steep 35% rise.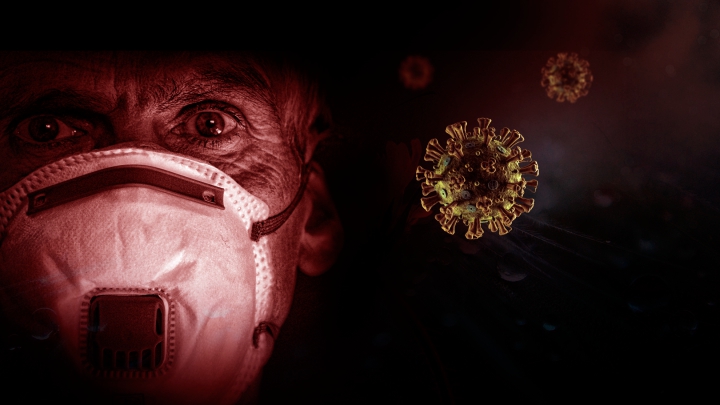 "Decoding the Indian government's economic package"
The BBC's Arunoday Mukharji has taken a closer look at the $266 billion stimulus package announced by Indian prime minister Narendra Modi:
Downloads to help beat the virus
India's contact-tracing app available on Android and iOS "allows people to self-assess whether they have caught the infectious disease by answering a set of questions" and has been downloaded 100 million times in 41 days.
Workers' rights at risk as Indian labour laws face post-lockdown challenge
(Reuters) - Workers in India are set to face longer days and lower pay in a "race to the bottom", academics, activists and unions said, as six states plan to suspend labour laws to help industry recover from the coronavirus lockdown.
Despite a spike in COVID-19 cases this week, India is looking to ease its seven-week lockdown amid increasing pressure from business leaders and ordinary people who say the strict curbs have destroyed the livelihoods of millions of workers.
Labour specialists warn, however, that the decision of states to suspend federal and state labour laws enshrining workers' rights would push even more people into the informal sector, drive down wages and erode working conditions.
"It's not only regression, it's a deep slide into a bottomless pit and a race to the bottom of labour standards," labour economist K.R. Shyam Sundar, a professor at the Xavier School of Management, told the Thomson Reuters Foundation. "Other states will imitate (the six states)," he added.
Migrant worker dies on special train
Akhilesh Kumar, 34, an employee of a hotel in Pune, was returning to his hometown in Uttar Pradesh's Gonda when he passed away, Times Now reports. It has not been confirmed whether the worker had tested positive for coronavirus
India records 87 Covid-19 deaths in 24 hours
Maharashtra continues as the worst affected state with 23,401 cases and 868 fatalities, while Delhi recorded 7,233 cases and 73 fatalities by the end of Tuesday morning.
Hello and welcome
Good morning and welcome to our live coverage of the latest coronavirus news from India.
The Covid-19 pandemic has now infected over 74,000 people in India, with a steep increase in the past two days, with the country only passing the 60,000 case mark three days ago. Over 2,400 people have now died from the coronavirus in India.
24 people have recovered from the disease.