Coronavirus: LaLiga chief's brother leading Covid-19 vaccine bid
Pablo Tebas, the brother of LaLiga president Javier, is leading a team of University of Pennsylvania virologists who are developing a coronavirus vaccine.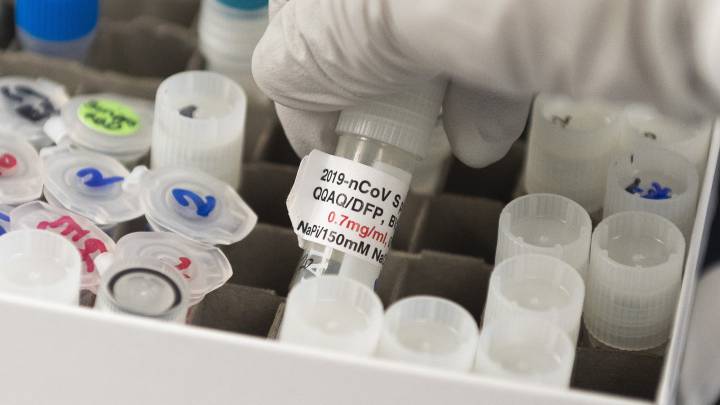 The coronavirus pandemic is keeping the Tebas siblings very busy. As LaLiga president Javier bids to safely restart professional league football in Spain, his brother, Pablo, is heading up a group of virologists at the University of Pennsylvania that are seeking to develop a vaccine to Covid-19.
Search for coronavirus vaccine "not a competition"
Speaking to the Spanish radio station Cadena SER on Thursday, Pablo Tebas discussed the work that he and his team are doing, stressing that the development and production of a vaccine is a common global effort. "It's not a competition: the race to find a vaccine won't have one winner," he said. "No-one can produce billions of vaccines. To generate widespread immunity, billions of people will have be vaccinated and no-one can produce them on their own." For that reason, "we need several companies developing vaccines", he added.
Pablo Tebas explained what makes this virus so dangerous. "This one is incredibly infectious," he said. "It isn't as lethal as MERS, but it spreads much more easily. That has also been the case of other viruses where there have been fewer symptoms associated with cases. Probably only one in five or 10 have major symptoms. You look at the seroprevalence statistics and they talk about 5% being infected; of those people, only one in five have symptoms."
Vaccine search now at stage of human trials
He says he is in the midst of an "adrenaline rush" as he attempts to use his scientific knowledge and his daily hard work to help change the lives of millions of people, with the potential vaccines being developed by his team now at stage one out of three of human trials. It means he's going to have to skip his summer holidays this year, but he says the cause is worth it.
Pablo Tebas and his team are working for the pharmaceutical company Inovo, with funding from Microsoft founder Bill Gates and his wife, Melinda. He told SER that patience will be required as people wait for a vaccine. "It [a vaccine created by his team] probably won't be ready for general distribution by the autumn," he said. "It will have to get through phase three, at which point it is tested on thousands of people."
Live coverage of the coronavirus
You can keep up-to-date of the coronavirus pandemic with our daily live blog. We also have dedicated rolling feeds for the United States, India and Africa.