FOOTBALL
Tagliafico dreams of playing in a top league amid Barcelona interest
Edwin van der Sar has already confirmed in an interview with Reuters that he and Ajax would facilitate an exit for the left-back if he wanted one with Barcelona interested.
Ajax player, Nicolás Tagliafico, is not sure if Barcelona are interested in his services next season but says he "always dreamed of playing in a great league" and also says he is part of a "fantastic team" at Ajax even if the Eredivisie is not the best.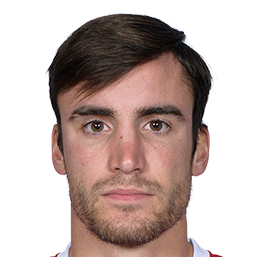 "Now, I am only thinking about keeping up a level of fitness," he said in an interview with Radio Continental. "Everything is uncertain and if I leave Ajax, I don't know what the situation will be or where I could go in the future. Barcelona? Rumours are always coming out, for now I stay out of them.
"I don't know if I am on a list, I'm calm, I will stay calm because I know that these rumours are coming out all the time in thew news and on social media. I hope to remain calm and be as fit as possible," he continued. "If there was something concrete, they would can spoken with my agent. You always dream about playing in a huge league."
Atlético and PSG also interested in Tagliafico
The 27-year-old was also on Atlético Madrid's radar last season and he remains clear. "My objective has always been to play in the best competition at a top club. Ajax are fantastic," he said. "But the Dutch league is not fantastic. Footballers always have to dream of something bigger."
The Argentine has also attracted interest from PSG and his response remained the same when asked about this speculation too. According to local press, Ajax have slapped a €45 million price tag on the defender. Edwin van der Sar has said he had verbal agreements with Onana, Tagliafico and Van de Beek last season that if they stayed on for another year, he would help them find another club at the end of the season.