Mbappé: Real Madrid target won't push for early move
L'Équipe says the financial instability caused by the coronavirus crisis has persuaded Kylian Mbappé not to seek a move from PSG until 2021.
Paris Saint-Germain's Kylian Mbappé is Real Madrid's major transfer target for summer 2021, and the France striker won't be looking to bring that process forward.
According to L'Équipe, the financial impact of the coronavirus pandemic has persuaded Mbappé, who is out of contract at PSG in June 2022, not to push for a move this summer and to stay in the French capital for another season.
Real Madrid remain focused on 2021 move for Mbappé
The news won't concern Madrid, who remain focused on their strategy of luring Mbappé to the Bernabéu next year. Los Blancos had long since ruled out pushing to sign the 21-year-old in 2020, making the decision even before the coronavirus crisis.
They would only have moved for him had they been presented with an unbeatable opportunity to sign the player - one that did not damage their good relationship with the PSG hierarchy. However, Covid-19 has now quashed such a possibility.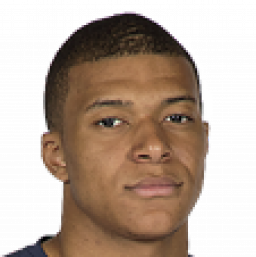 Mbappé's relationship with PSG strained
And in view of the fact that Mbappé's strained relationship with PSG shows no signs of improving, Madrid are happy to continue to play the waiting game.
As Diario AS has previously revealed, Mbappé was left unhappy with the recent pressure tactics employed by PSG over his future, with the club's sporting director, Leonardo, telling the media that the Parisians were ready to hold him to his contract if he refused to renew - even if it meant not playing him.
More open to signing new contract - if it includes exit clause
Particularly given the uncertain financial climate, he is in fact becoming less reluctant to sign a new PSG deal, but would only pen fresh terms were they to include a clause allowing him to leave for Madrid - or another major club - for a reasonable fee.