Coronavirus summary: deaths and cases - UK, Australia, Canada, Spain
Coronavirus live global updates: cases, deaths and news: 17/18 May
We'll take a brief pause in our live global Covid-19 live feed but we'll be back soon for the latest updates and breaking news on the global pandemic.
We'll leave you with the front cover of AS for Monday 18 May as Real Madrid set their sights on a striking tandem of Hazard, Haaland and Mbappe for 2021.
China reports 7 new coronavirus cases, up from 5 a day earlier
China reported seven new coronavirus cases for May 17, up from five a day earlier, the country's health authority said on Monday.
Of the new cases, four were imported from the Inner Mongolia province. The country also reported 18 new asymptomatic cases on May 17, versus 12 the day before.
Qatar football league latest to confirm resumption
The QFA confirm that the remaining matches of the 2019-20 season will be completed over a 34-day period between 24 July and 26 August.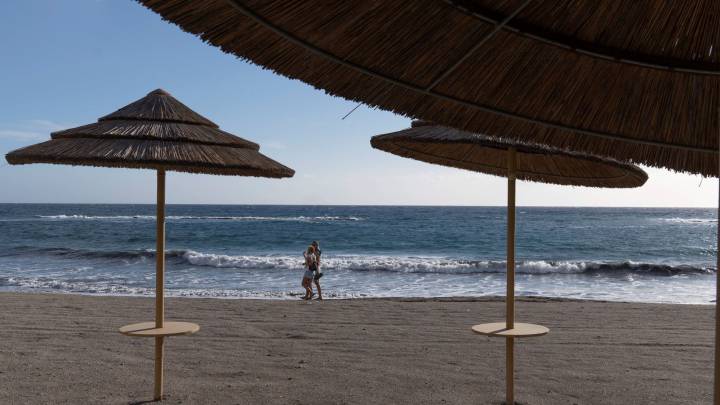 Bolsonaro snaps photos with children at Brazil protest, defying health advice
Wearing a face mask, Brazilian President Jair Bolsonaro posed for photographs with children plucked out of a crowd of supporters on Sunday, disregarding public health advice aimed at containing one of the world's worst coronavirus outbreaks.
Bolsonaro's latest flouting of social-distancing guidelines came after he lost two health ministers in a month, both of whom resisted his fight against quarantines. Brazil's confirmed cases of the virus passed those of Spain and Italy on Saturday, making it the site of the world's fourth-largest outbreak.
Health Ministry figures released on Sunday evening showed that 7,938 new cases were recorded in the past 24 hours, bringing the total above 241,000, while the death toll increased by 485 to 16,118.
Fears over possible second wave in China
Experts have warned of the potential for a second wave of Covid-19 in China due to a lack of immunity among citizens as lockdown restrictions are eased.
Tokyo records five cases of coronavirus
Good news from Japan, where Tokyo recorded its lowest number of coronavirus cases since the state of emergency was declared. Osaka recorded no new cases.
South Africa cases spike
Coronavirus cases in South Africa rose by 1,160 on 17 May, the highest single day figure since the first case was reported in the country in March.
Brazil fatalities pass 15,000
Deaths caused by Covid-19 in Brazil have passed 15,000, laeding to increased calls to tighten the nationwide lockdown.
Pelosi sees negotiations on new $3 trillion coronavirus legislation
(Reuters) U.S. House Speaker Nancy Pelosi said on Sunday there will be negotiations on the new $3 trillion coronavirus relief legislation passed by the Democratic-controlled House of Representatives and that Democrats have "no red lines."
Asked if there has been a Republican response or counteroffer to begin negotiations on the bill passed late on Friday, Pelosi said, "No bill that is proffered will become law without negotiations, so, yeah."
The Democrats' measure, passed late on Friday, was likely to trigger new talks with congressional Republicans and President Donald Trump's administration, who have been talking about the need for new business liability protections in the age of coronavirus, or additional tax cuts.
Russia to allow athletes to return
(Reuters) The Russian government said on Sunday it would allow foreign athletes competing in its domestic sports leagues to enter the country as the number of cases of the novel coronavirus passed 280,000.
Russia closed its borders in March to foreigners and grounded international flights, except those repatriating Russians or returning foreign nationals to their country of origin, in a bid to stem the spread of the virus.
The government said athletes and coaches under contract with a Russian sports organisation would be put under medical observation and obliged to spend two weeks in quarantine upon their return to the country.
UK nears 250,000 coronavirus cases
The number of people who have died in the United Kingdom after testing positive for Covid-19 rose by 170 to 34,636, business minister Alok Sharma said on Sunday.
Sharma said 243,303 people have tested positive for the virus, an increase of 3,142 since Saturday.
Brazil passes Italy and Spain in confirmed coronavirus cases
Brazil's confirmed cases of the novel coronavirus rose on Saturday past those of Spain and also Italy, which was once the epicenter of the pandemic, making Brazil's outbreak the fourth largest in the world, according to official figures. The total number of reported cases in Brazil stands at 233,511 with 15,662 deaths due to the virus in the country while 89,672 have recovered.
Wuhan doubles number of daily Covid-19 tests
The city of Wuhan, where the coronavirus outbreak originated in China, conducted 222,675 nucleic acid tests on Saturday 16 May, the local health authority confirmed today, nearly doubling from a day earlier.
Wuhan kicked off a campaign on 14 May to look for asymptomatic carriers - people who are infected but show no outward sign of illness - after confirming last weekend its first cluster of Covid-19 infections since its release from a virtual lockdown on 8 April. The number of tests carried out on 16 May in the city of 11 million residents was more than the 186,400 tests conducted on 14-15 May, and was also the highest since the Wuhan Municipal Health Commission started publishing the data on 21 February.
Wuhan is conducting the testing on a voluntary basis. Residents who were previously tested do not need to participate in the campaign.
China's ambassador to Israel was found dead at Tel Aviv home
China's ambassador to Israel was found dead in his home in a Tel Aviv suburb on Sunday, an Israeli police spokesman said. He did not comment on the cause of death of ambassador Du Wei, who was 57 years old and became ambassador to Israel in February, according to the embassy's website. "As part of the regular procedure, police units are at the scene," the spokesman said.
Israel's Channel 12 TV, quoting unidentified emergency medical officials, said initial indications were that Du died in his sleep of natural causes.
Russia reports 9,709 new cases of Covid-19
Russia reported 9,709 new confirmed cases of the novel coronavirus on Sunday, a rise from 9,200 new cases reported the previous day. Russia's coronavirus taskforce said the overall number of cases nationwide stood at 281,752. It added that 94 people had died over the last 24 hours, bringing the official death toll from the virus to 2,631.
Spain's daily death toll under 100 for first time since lockdown started
Spain's Health Ministry announced that 87 people had died of complications relating to Covid-19 in the country during the past 24 hours - the lowest daily figure since PM Pedro Sanchez declared a state of emergency on 14 March.
The number of daily positive cases in Spain also dropped slightly to 421 from 539 the previous day. However, the figures released at the weekend have generally tended to be lower and usually rise by a small amount at the start of the week.
In total, 230,698 cases of Covid-19 have been recorded in Spain and 27,563 people have lost their lives during the crisis.
Obama criticises Trump administration's handling of pandemic
Former United States president Barack Obama has hit out at the Trump administration's handling of the coronavirus crisis, telling college graduates in an online commencement address: "More than anything, this pandemic has fully, finally torn back the curtain on the idea that so many of the folks in charge know what they're doing. A lot of them aren't even pretending to be in charge."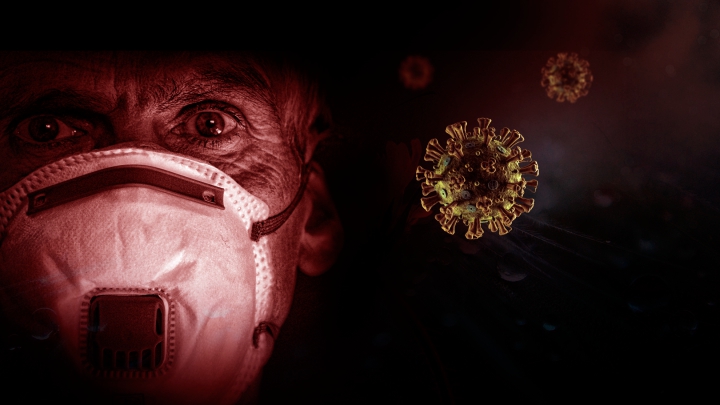 Coronavirus live coverage: welcome
Hello and welcome to our live coverage of the coronavirus pandemic, which has now registered 4.63 million cases worldwide, leading to just over 311,000 deaths.
We'll endeavour to bring you the latest developments and statistics as they emerge throughout the course of the day.