REAL MADRID
Real Madrid enter the next phase as football inches closer
The first week of training has left Real Madrid's coaches with good feelings as they move into the next phase of the de-escalation process.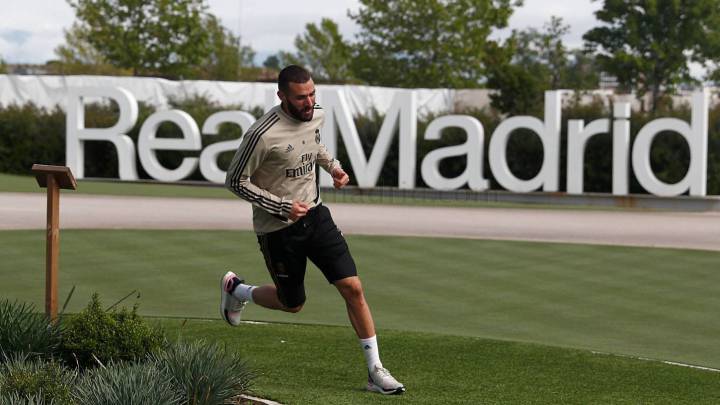 Madrid has not been allowed to pass into the next stage of de-escalation. But Real Madrid have and they returned to work in groups on Monday. Last week, authorities allowed the return of individual training and that went as planned so they have moved onto the next stage; Mini-groups of training with no more than 10 people involved.
"The physical state of the squad is better than expected," they are saying from Valdebebas. The players carried out the exercise regimes given to them during lockdown and despite the set-backs of Mariano and Luka Jovic, everyone else is in good shape. The government has given them the green light to get together now as a group to gauge their fitness levels and start to work on team concepts.
Phase 3 for LaLiga and Real Madrid after lockdown

LaLiga have their own protocols in place and in Phase 3 (not to be confused by the official phases introduced by the government as part of the de-escalation) Zidane has more options available to him as he tries to get his team back to their pre-pandemic levels. He can do training sessions that are still not full speed but will be made up of almost an entire line-up with 10 footballers. They still have to maintain social distance but at least they will be on the field together.
The players are getting that old feeling back of being a team. They are ready for the 'new normal', which feels like the first day back on the field after a long-term injury. Keeping distance, no contact and light effort to ensure no setbacks. There is still some time to go before LaLiga returns like Bundesliga did last weekend. They are preparing for various scenarios for Phase 4, which involves full group training.