Unemployment benefits in California: how to file a claim
The number of people out of work in the US has surged during the coronavirus pandemic, with 36 million applying for Unemployment Insurance since March.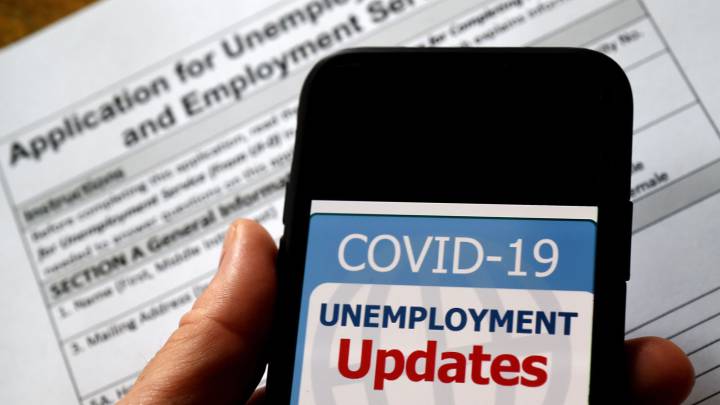 The economic impact of the coronavirus pandemic has seen unemployment surge in the United States, with the most recent figures released by the Deparment of Labor showing that 36 million people in the country have applied for jobless benefits since March. In the state of California, there have been around 4.7 million Unemployment Insurance (UI) claims over the past two months.
If you need to file for Unemployment Insurance in California, here's how:
Information you'll need to provide
You'll be required to give a range of personal and employment information when you claim UI benefits. You'll find a full list of the details you'll need to provide as part of your application here.
Where to apply for UI
Online:
You can apply on the internet using the UI Online tool at the following times (all PT):
Sunday: 5am to 8:30pm
Monday: 4am to 10pm
Tuesday to Friday: 2am to 10pm
Saturday: 2am to 8am
By phone:
You can call the following toll-free phone numbers between 8am and 12pm, Monday to Friday:
English: 1-800-300-5616
Spanish: 1-800-326-8937
Cantonese: 1-800-547-3506
Mandarin: 1-866-303-0706
Vietnamese: 1-800-547-2058
By mail/fax:
You can download an application form here and send it to the fax number or postal address listed on the form.
After filing
Documentation confirming your claim will be sent to your postal address within two weeks of applying. "Be sure to read and respond to all requests to avoid payment delays," notes California's Employment Development Department.
You'll either receive an email confirming your UI Online registration or a letter with your EDD Customer Account Number, which you can use to complete your registration.
Once you are registered, you need to certify your claim either on UI Online, by phone (1-866-333-4606) or by posting the paper form. You will then have to continue to certify your eligibility for benefits every two weeks.
You'll find more information about what to do after applying for benefits here.
Requirements waived during Covid-19 crisis
During the Covid-19 crisis, you will still receive benefits even if you answer "no" when the EDD asks you whether or not you are looking for work, as long as you continue to fulfill all other eligibility criteria.
Normally, you would also need to upload your resume to CalJOBS within 21 days of filing your claim, but as a result of the pandemic this requirement has been waived.
Live coverage of the coronavirus pandemic
You can stay up-to-date with the latest developments in the coronavirus crisis by following our daily global live blog or our dedicated rolling feed for the United States.