Unemployment benefits in Nevada: how to file a claim
The number of people out of work in the US has surged during the coronavirus pandemic, with 36 million applying for Unemployment Insurance since March.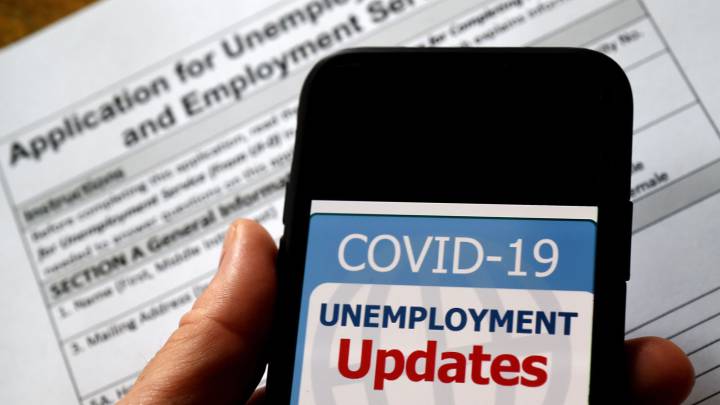 The economic impact of the coronavirus pandemic has seen unemployment surge in the United States, with the most recent figures released by the Department of Labor showing that 36 million people in the country have applied for jobless benefits since March. In the state of Nevada, there have been well over 300,000 Unemployment Insurance (UI) claims, reaching a new record of nearly 24%.
If you need to file for Unemployment Insurance in Nevada, here's how you go about it:
Information you'll need to provide
You'll be required to give a range of personal and employment information when you claim UI benefits. You'll find a full list of the details you'll need to provide as part of your application here.

How to apply for UI in Nevada
Online:
The quickest way (avoiding lengthy waits on call lines) to file a claim is online through the Claimant Self Service (CSS) portal at UI.NV.gov.
By phone:
Staff assisted filing is, however, available by calling the Telephone Claim Centers on a Monday, Tuesday, or Wednesday during regular business hours, 8:00am to 5:00pm. Numbers below. (Note that resource center computers are available at all Nevada JobConnect offices for claim filing at no cost)
Frequently asked questions
The Nevada Department of Employment, Training and Rehabilitation has provided a useful list of the most likely questions you could have. Access them here.

After filing
After completing the process, your benefits will be paid assuming all eligibility requirements have been met. You will typically receive payment for an eligible week within two business days of filing your weekly claim.
You can check your updated balance and transaction record anytime day or night, even weekends and holidays, by visiting www.bankofamerica.com/nevadauidebitcard. You can view details of your purchases, including merchant name, location, date and amount.
Live coverage of the coronavirus pandemic
You can stay up-to-date with the latest developments in the coronavirus crisis by following our daily global live blog or our dedicated rolling feed for the United States.
Contact Information
UI Claim Information, related questions and telephone filing:
Northern Nevada: Tel (775) 684-0350, Fax (775) 684-0338
Southern Nevada: Tel (702) 486-0350, Fax (702) 486-7987
Rural Areas and Out of State Callers: 
Toll Free Tel (888) 890-8211
Unemployment Insurance Appeals Offices:
Southern Nevada: Tel (702) 486-7933, Fax (702) 486-7949, Toll free Tel (866) 626-0629
Mail:
Nevada Department of Employment, Training and Rehabilitation (DETR) 500 East Third Street
Carson City, NV 89713
Technical Assistance ONLY with online UI claim filing:
When reporting specific UI claim problems via email, please include your full name and only the last four digits of your social security number

Email: InternetHelp@detr.nv.gov
 / By phone: (775) 684-0427
Security Help Desk for Login or PIN Assistance ONLY
Northern Nevada: Tel (775) 687-6838 Southern Nevada: Tel (702) 486-3293
Debit Card PIN Assistance
Tel (888) 339-8569
www.BankofAmerica.com/NevadaUIdebitcard