How immigrants in California can claim their stimulus check
A few weeks ago the governor of California Gavin Newsom announced that immigrants living in the Golden State will receive a $500 stimulus check.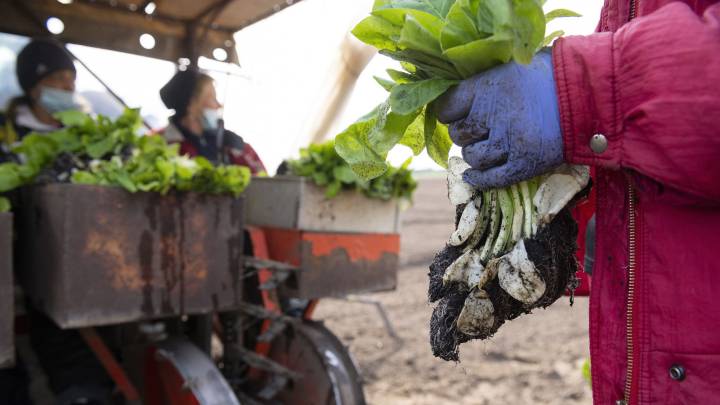 California is the only state in the U.S. that is currently providing financial help to its undocumented workers and as of 18 May they started to receive their stimulus payment.
The announcement was made earlier this month by Gov. Gavin Newsom because he is aware that these undocumented immigrants contribute a lot to the economy of not only California, but the entire United States.
Essential role of immigrants in the U.S. food supply chain
Day 1 of the #DRAI project, CHIRLA worked to ensure 668 residents in LA and Orange County got on their way to receive the #coronavirus aid they desperately need. Not letting the 1,137,000 calls or the 6 million website visits stop us. Call (213-201-8700 or 213-395-9547) ✊🏽 pic.twitter.com/74X6sXo73Q

— CHIRLA (@CHIRLA) May 19, 2020
About 2.1 million immigrants work in jobs growing, harvesting, processing, and selling food in the United States, serving an essential role in feeding America.
Undocumented workers in the Golden State will receive a cash payment of $500 per individual or $1,000 per household, since they didn't receive any aid from the CARES Act as president Donald Trump signed the bill that excluded them.
Ways to get the stimulus payment
As of 18 May, undocumented immigrants can visit California's coronavirus disaster relief website where they will have access to the different ways they can get this stimulus payment amid the Covid-19 pandemic. People who qualify for this payment have until 30 June to register and get their money through different pro-immigrant organizations in California.
California has a budget of $125 million to aid as many undocumented workers and their families as possible so they can get through this outbreak. Advocates say they deserve the same help that citizens are receiving.
"Going grocery shopping, paying their bills, paying their car payments, paying for their insurance, taking care of their families and keeping their children in their homes," said Samuel Molina of Mi Familia Vota.
Northern California
Bay Area
Central Coast
Monterey, San Benito, San Luis Obispo y Santa Cruz
Central Valley
Mariposa, Sacramento, San Joaquin, Stanislaus, Sutter, Tuolumne Yolo and Yuba
Los Angeles and Orange County