Stimulus check: how to track status with Get My Payment IRS portal
Millions of Americans are still waiting for their stimulus check from the US government and can see the status of their application on an IRS web portal.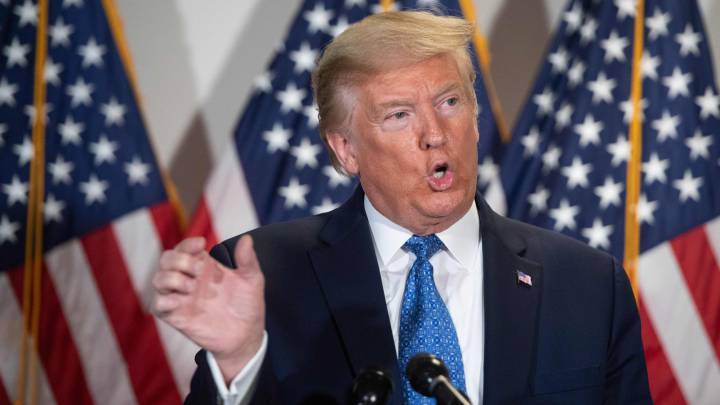 While conversations continue between the Democrats and the Republicans on the exact nature of a second round of stimulus checks to provide further financial aid to hard-hit Americans who have lost their jobs as a result of the coronavirus crisis, many people are still waiting on the their first payment from the US Goverment.
HEROES Act lays foundation for second stimulus payment

Under the CARES Act, a $2.2 trillion stimulus package bill laid out by the White House, some $290 billion will be distributed to US citizens in the first tranche of payments. The HEROES Act, passed by the House of Representatives last Friday and pending Senate approval - or a negotiation as to the exact terms of the bill - is the foundation for a proposed second wave of stimulus check payments to be rolled out in late May-early June.
While the IRS started sending the $1,200 payments out in mid-April, a month later not all US citizens who are eligible under the CARES act have received their check. The IRS has warned it could take several months to mail stimulus checks to all recipients and the US House of Representatives Ways and Means Committee said in April that the entire rollout of payments would probably take a total of 20 weeks to be completed. For those US citizens who have stil to receive their check, the IRS has set up an online status tracker: Get My Payment.
While the IRS has opened up phone lines for queries about stimulus checks, they are still recommending that people use their online tools to get their questions answered (FAQ), and request and track their payments using the Get My Payment tool.
How to check your status with the IRS portal

Before you access the Get My Payment portal, you may need your 2019 tax return if filed and your 2018 return. When you visit the page you will see a blue button marked "Get My Payment." Click the button and then on the next page about authorized use of the system click the "OK" button.
When you have accessed the Get My Payment page, you will be required to enter your Social Security number (SSN) or Individual Taxpayer Identification Number (ITIN), your date of birth, your street address and your ZIP or postal code. When you have entered this information, click "Continue."
On the subsequent page, the portal will provide information about your payment status, whether it's been scheduled or whether it remains undetermined.
Live coverage of the coronavirus crisis
You can stay up-to-date with the latest developments and numbers in the coronavirus pandemic by following our daily live blog. We also have a dedicated rolling feed covering the United States.