Coronavirus testing near me: how to find COVID-19 test sites in your vicinity
The U.S. has already rolled out some 13 million Covid-19 tests. Here's some guidelines on the best way to locate a coronavirus testing site near you.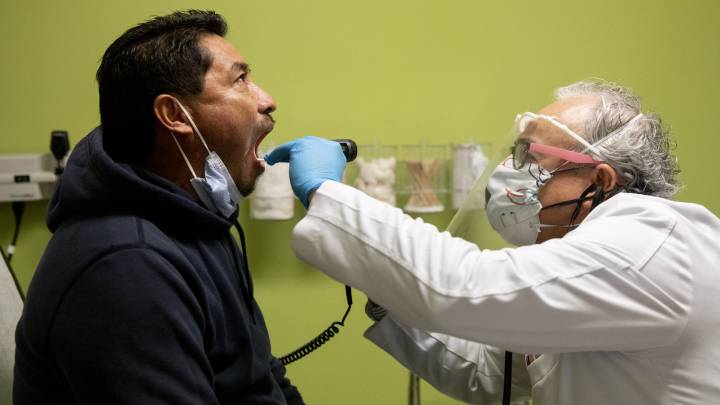 The enormous coronavirus testing drive currently being rolled out in the U.S. is key to the fight to control the spread of Covid-19 and necessary if the economy is to reopen.
According to the Center of Disease Control and Prevention (CDC), close to 13 million tests had been carried out as of Wednesday 20 May, with more than 1.7 million people (13%) testing positive for Covid-19.
According to the CDC's latest revisions on 3 May, the highest priority cases for Covid-19 testing are:
• Hospitalized patients with symptoms
• Healthcare facility workers, workers in congregate living settings, and first responders with symptoms
• Residents in long-term care facilities or other congregate living settings, including prisons and shelters, with symptoms
After that, priority level 2 includes the following cases:
• Persons with symptoms of potential COVID-19 infection, including: fever, cough, shortness of breath, chills, muscle pain, new loss of taste or smell, vomiting or diarrhea, and/or sore throat.
• Persons without symptoms who are prioritized by health departments or clinicians, for any reason, including but not limited to: public health monitoring, sentinel surveillance, or screening of other asymptomatic individuals according to state and local plans.
Coronavirus US: follow our live coverage.
How to find a COVID-19 test site near you
While the CDC has given guidance, decisions on who should be tested ultimately falls on individual doctors in each state. The CDC advice for most people experiencing mild symptoms is not to leave your house to get tested. However, if you have symptoms of Covid-19 and want to seek out a test site near you, here's what you need to do.
First, you must call your medical provider or a telemedicine service, who will advise if you need a test, and how to go about getting one. It is also advisable to visit your state health department or local health department websites to look for the latest information on testing in your area.
Another option is available for iPhone users, with Apple having recently added coronavirus testing locations to its Maps app.
There is also the option of visiting Castlight's COVID-19 Test Site Finder website to find more info about test sites in your location.
A small number of states, such as New York, Connecticut and California, are offering drive-through testing sites. However, many of those sites require a doctor's order or an appointment.