Real Madrid, Borussia and United involved in three-way poker game
Club executives at Chamartín, Dortmund and Old Trafford are anxious aware of the triangle of interests that lie with the future of Pogba, Haaland and Sancho.
Uncertainty taints a clear picture of what the immediate future transfer window may look like. Three European giants, Real Madrid, Borussia and Manchester United are aware that they could be at the centre of a 'domino effect' as the English club try and 'repatriate' Jadon Sancho. Securing the finances to fund a return to England for the Dortmund player could potentially mean a sale of Paul Pogba to Real Madrid. This move would then could delay a bid for Norwegian striker Haaland. Moroccan international Achraf could ultimately find himself at the centre of any negotiation process between the Spanish and German side with player's loan deal in Germany set to expire at the end of the 2019/20 season.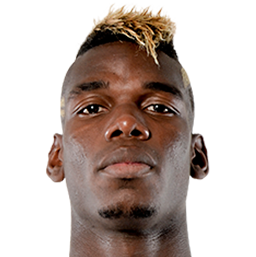 Both Real Madrid and Manchester United  have stated that a degree of austerity would be employed by both institutions following the impact of the Covid-19 virus. At the same time, both global powerhouses need to ensure their global profiles are maintained both big marquee signings with United failing to deliver on the pitch in recent times.
Camavinga or Pogba...
Achraf Hakimi may be the vital part of this three way situation with the attacking defender insisting on first team football despite his loan deal set to terminate imminently with Dortmund. The outcome of how the immediate future transpires for the Moroccan could hold some sway in Madrid's future attempts to lure Haaland to the Bernabéu. Just another ingredient to add to this three-way game of poker that is et to play out over the summer months.