Coronavirus | USA
How will coronavirus impact on Memorial Day 2020 events?
This year's Memorial Day will be held next Monday with events this year greatly hampered by the impact of the Covid-19 pandemic.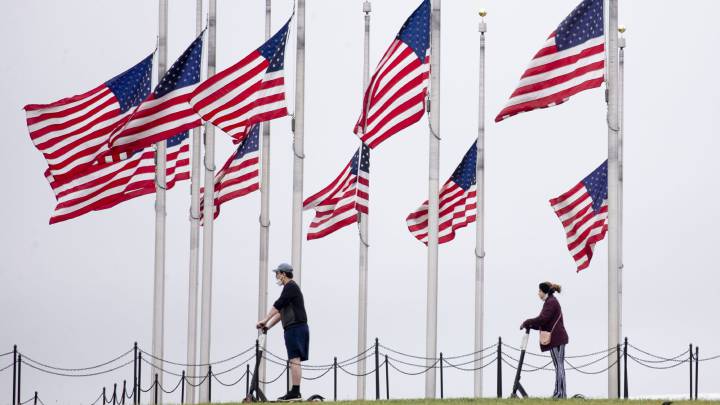 Memorial Day is a national holiday in the USA and is observed on the last Monday of May, honoring the men and women who died while serving in the U.S. military with this year's Memorial Day on 25 May.
This year's celebrations however will be somewhat muted as the country grapples with the global Covid-19 pandemic which has caused over 95,000 deaths in the US alone.
With the great majority of parades and public events cancelled this year as a precautionary measure, there are still a series of online initiatives to honor service members who lost their lives. We offer some of the best digital events taking place over the weekend:
Parade of Heroes
Under normal circumstances, many of us would gather on Memorial Day for processions that honor the country's fallen soldiers and ring in the unofficial beginning of summer. This virtual gathering hosted by Kathie Lee Gifford will feature performances the singer-songwriter Tori Kelly, the Lincoln Way Marching Band and Acapop! KIDS, a group of young a cappella performers. LL Cool J, Rob Lowe and Mario Lopez will also participate.
Run a virtual race
If running a race is how you celebrate special occasions (good for you), you can compete in one on your own. Take, for instance, the Virtual Run Challenge, which is hosting a 21-K race over the weekend. The roughly 13-mile race can be completed wherever you like, and is between $27 and $60 to register. Additionally, Active in Washington DC will also host a series of virtual races on Memorial Day. Choose between a 5K, 10K, or Half-Marathon. Registration runs between $35 to $40.
Write or record a message and post to the Memorial Day 2020 virtual commemoration which will take place online at 1:00 p.m (ET) on Monday, May 25th hosted by the Vietnam Veterans Memorial Fund.