"I sold my Club World Cup winners medal and spent all the money on cocaine"
This was the confession by former Sao Paolo player Flávio Donizete who won the Club World Cup in 2005 with the Brazilian side.
In 2005, Flávio Donizete was part of the Sao Paulo side who lifted the FIFA Club World Cup and just five years later the player tried cocaine for the first time, subsequently selling his winners medal in order to to fuel his habit.
"At the start my consumption was moderate, but little by little as time passed this increased and I took cocaine morning, noon and night", conessed the Brazilian in an interview with Mexico's Record. "The more money I had, the more drugs I wanted to consume" he added.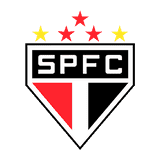 Win over Liverpool
Initially I wasn't going to play at the Club World Cup but after a team-mate pulled out through injury, I was signed up to play late in the day". Sao Paulo best Rafa Benitez's Liverpool side with a 1-0 win enough for the Brazilian side. Donizete played no role in the tournament and after player featured for a series of less high profile Brazilian sides, his problems with addiction started in 2010.
"I had money, a car and tried cocaine for the first time in 2010, I sold my winners medal for  7.000 reales (approximately 1,000 euro) and my addiction lasted for 13 years. It almost killed me, concluded the former player.