Cristian Pavón sparks rumors of Boca Juniors return
The Argentine footballer's loan with Los Angeles Galaxy expires at the end of the year and the MLS team is not willing to pay $20 million to keep him.
Cristian Pavón was signed on loan from Boca Juniors on 8 August, 2019 and after a number of  fantastic performances with Los Angeles Galaxy the loan was extended through the 2020 season on 18 November, 2019. Since the departure of Zlatan Ibrahimovic, the Argentine midfielder has taken the leading role in the team in the first 2 games of the current season.
Pavón has been training with LA Galaxy for the past two weeks after the pause of the coronavirus pandemic in the United States and the MLS is working on a plan to resume the 2020 campaign after 8 June.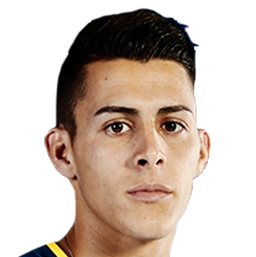 Everyone at Galaxy is happy with Cristian Pavón but Boca Juniors put a price tag of $20 million and the team from Los Angeles is not willing to pay that sum of money. It is uncertain if the Argentine wants to stay in the MLS or return to Boca Juniors but 2 days ago he posted a picture that left more doubts about his future.
"Speechless," wrote Pavón on his Instagram post accompanied by a picture of him holding his cellphone and a Boca Juniors Mate kit on a table. This picture of him, where he looks like he is thinking, increased the rumors of a most likely return to the Argentine league next year.
According to TyC Sports, Galaxy is willing to negotiate with Boca Juniors for Cristian Pavón who seems to be happy playing in the MLS alongside new teammate Javier 'Chicharito' Hernandez. If the two clubs don't reach an agreement after the end of the season, then Pavon has to return to Boca in January 2021.
Cristian Pavon with LA Galaxy
Since arriving to Major League Soccer in August of 2019, Cristian Pavón has scored four goals and provided eight assists in 11 MLS regular-season appearances, which helped the LA Galaxy to return to the Audi MLS Cup playoffs and win their Round One game over Minnesota United.