Messi has sights set on beating Zarra LaLiga goalscoring record
With LaLiga set to resume in a fortnight, the Barcelona captain has two domestic goals in sight, win his eleventh league with the Catalan side and win his seventh 'Pichichi' award.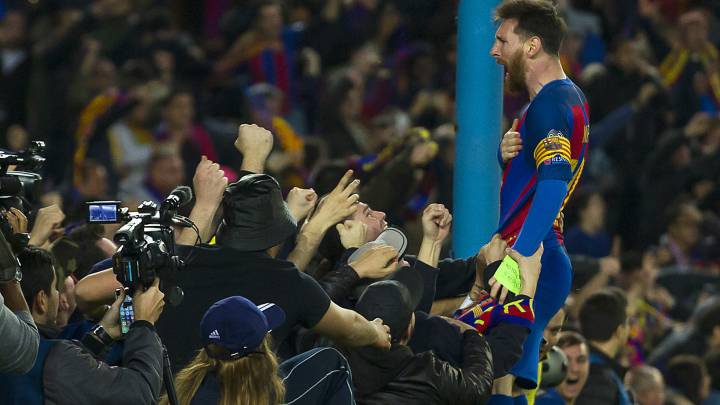 Last season, Argentine striker Lionel Messi secured his sixth top goalscorer award (Trofeo 'Pichichi') in Spain having secured the honour in 2010, 2012, 2013, 2017, 2018 and 2019. The Barcelona captain is now tied on six top goalscorer awards, level with Athletic Club icon Telmo Zarra, who secured his respective honours in the 1940s and 50s with the Basque side.
Gento and Zarra
With eleven match-days outstanding in the current 2019-20 LaLiga campaign, Messi has two domestic objectives in his sights, which is to win his eleventh league title with FC Barcelona (which would leave him just one title behind the 12 that Paco Gento won at Real Madrid). He also has one eye focused on winning his seventh LaLiga top goalscorer award and upon securing a seventh would eclipse the six won by Zarra over half a decade ago.
Benzema drought
At present the Argentine striker has bagged 19 goals in the current league campaign before the Covid-19 pandemic put a halt to action in March. Messi leads second placed Karim Benzema by five goals and is firm favourite to land his seventh leading marksman title as LaLiga is poised for a June return. The Argentine missed the opening phase of the current season missing out on the pre-season tour of the US with a calf problem ruling him out for the first four league games of the campaign. On his comeback, the striker bagged 12 goals in eight games with two hat-tricks to boot (against Celta and Mallorca). His cause has also been helped by a dip in form by Real Madrid's Benzema as he struggled to find the target before the hiatus in activity.
Messi spent the lockdown period at his Castelldefels residence with much of his training work focusing on resistance activity in a bid to avoid injury in the final part of the league. At present Barcelona hold a two point advantage over Real Madrid in LaLiga with their return to competition involving a trip to Mallorca.