Barcelona: Messi to stay until at least 2021
Lionel Messi has not triggered the get-out clause in his contract allowing him to leave Barça for free at the end of the season.
Lionel Messi hasn't activated the get-out clause in his Barcelona contract that would have allowed the Argentine to leave on a free transfer at the end of the season. As has been confirmed to this newspaper by Messi's camp, the deadline by which he had to inform the club of his summer departure has now passed.
Messi had until Sunday to inform Barcelona of departure
The 32-year-old had until Sunday 31 May to tell the club of his intention to leave, but at no point has it been in his plans to move on. Indeed, the expectation within the club is that his decision not to trigger the clause will be a precursor to a renewed contract tying him to the Blaugrana until the end of his career.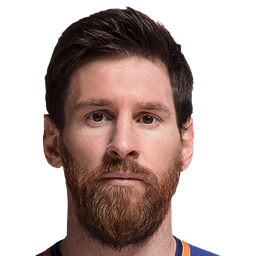 Inter Milan, Man City were eyeing move for star
Other clubs such as Inter Milan and Manchester City have waited for come-and-get-me signals from Messi; however, not only have they not materialised, but the player took to his Instagram profile recently to deny reports linking him with a switch to the Serie A side.
Messi: "I've said many times that my plan is to stay"
And in an interview with the Catalan newspaper Mundo Deportivo in February, Messi spoke of his continued commitment to Barcelona, declaring: "I've said many times that my plan is to stay and as long as the club and the fans still want that, from my point of view there won't be any problems."
Messi's current contract at the LaLiga champions, which he signed in 2017, is due to expire at the end of June 2021. Since making his first-team debut in 2004, he has gone on to make 718 appearances for Barça, scoring 627 goals.