Lucas Vázquez hopes Real Madrid will win all of their 11 remaining games
Real Madrid resume LaLiga trailing leaders Barcelona by two points with 11 games left to play and Lucas Vázquez is hoping Zidane's team can win the lot.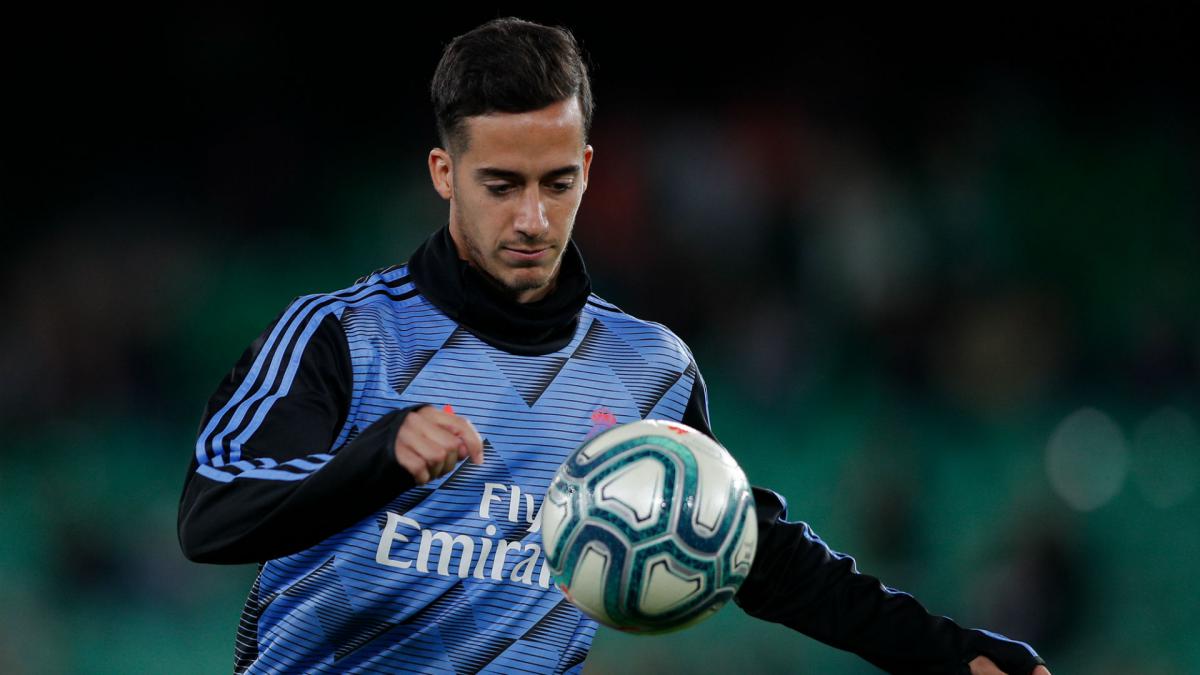 Lucas Vázquez is thrilled at being back in full training with Real Madrid and hopes the team can win each and every one of their remaining games in LaLiga to topple Barcelona from top spot and clinch the title.
Two points separate Madrid and Barcelona
Clubs in Spain's top flight are now able to train without restrictions as a group - the first time they have been able to do so since the coronavirus pandemic led to the season being suspended in mid-March. The season will get back under way on 11 June, with Madrid sitting two points adrift of leaders Barça with 11 games remaining. Madrid's first game back is against Eibar and Vázquez hopes it can be the start of a winning run which could enable Los Blancos to claim a first league title since 2017.
"Eibar is the starting point for the 11 finals we have left and hopefully we can record wins in every game until the end and win the title," Vázquez told Real Madrid TV. "We like to train with all our team-mates together, enjoying the football. It's what we all like, training sessions in which we can all enjoy the football together. We're training to try and get into our stride for the start of the season. Football is made up of several factors, such as the physical side, which is very important, and the mental side. That combination of the two means that we can go into the league in good shape."
Madrid matches in Valdebebas
Madrid will play their remaining LaLiga games at the Alfredo Di Stéfano stadium in their Valdebebas training ground as it will give the club the chance to make headway with the ongoing renovation work on the Santiago Bernabéu.