Five Barcelona players and two coaches tested positive for coronavirus - RAC1
All of those who tested positive have completely recovered. They gave positive results in the first analysis of blood tests at the start of the pandemic.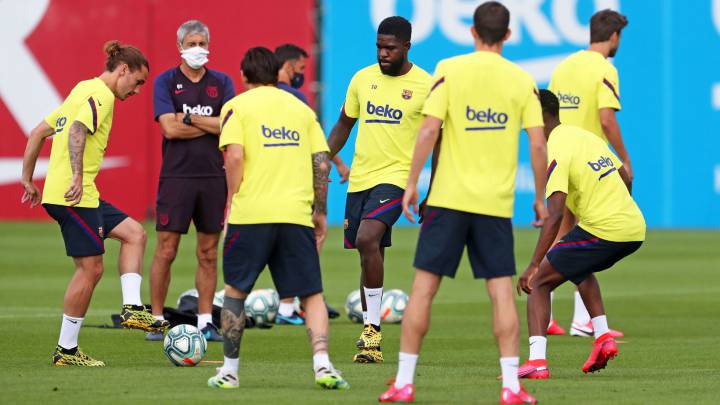 According to Catalan radio RAC1 programme Tú Diràs, five Barcelona players and two members of the coaching staff tested positive for coronavirus after the squad was subjected to tests right at the start of the pandemic. RAC1 claim that members of the first team squad underwent blood tests and those that tested positive for the virus were asymptomatic. All of them are currently fit and healthy and able to return to competition.
Covid-19 concerns as Barcelona resume training
The information reported by RAC1 has not been confirmed by the club nor has it appeared in any of LaLiga's reports on coronavirus cases. According to the claims, there was a sense of concern within Barcelona's coaching department when the decision was made to return to training and how the players who had tested positive for coronavirus might be more susceptible to injury.
At the moment, Barcelona have been training as normal and the only player in the casualty room is B team player Monchu, who occasionally is called to train with the first team squad. Samuel Umtiti picked up an injury in the first session back but was back exercising as normal on Monday while Ansu Fati has been suffering a little discomfort to his knee and has been working out as a slower pace as a precaution.