DeAndre Yedlin shares personal story following Floyd's death
The American player said that his grandfather texted him and told him it is a good thing he is not living in the U.S. right now because he would fear for his life as a young black man.
Many athletes around the world have been expressing their pain and anger regarding the death of George Floyd when he was pinned down by three officers for counterfeiting a $20 bill. This is not the first case of police brutality against black people and everyone is tired of not having the same treatment as white people.
This past weekend we saw footballers like Jadon Sancho and Weston McKennie, among others, demanding justice for Floyd with written messages on shirts and armbands during their games. The Bundesliga is the only major league in Europe to resume after the coronavirus pandemic.
The other athletes have been expressing their sentiment using their social media like is the case of American footballer DeAndre Yedlin. The Newcastle player is back to practice with his team ahead of the restart of the season on 17 June amid the Covid-19 pandemic. Yedlin used Twitter to express how he felt about the death of Floyd.
"A couple days after George Floyd's death, my grandfather texted me and told me he's glad that I am not living in the U.S. right now because he would fear for my life as a young black man. As days have passed, this text from my grandfather has not been able to leave my mind…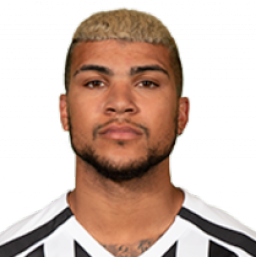 "...He was born in 1946, lived through the civil rights movement, lived through some terribly racist times in U.S. history, and now 70 years later he STILL fears for the life of his black grandchild, in the country he and his grandchild were born in…"
...in the country his grandchild represents when he plays for the United States, in the country his grandchild represents when he's playing in England. I remember being in elementary school, and having to recite the Pledge of Allegiance which ends…"
"... with liberty and justice for all. Every American needs to ask themselves, is there "liberty and justice for all" and if their answer is yes, then they are part of the problem. In no way are we asking black lives to matter more than white lives…"
"...all we're asking is we are seen as equal, as more than 3/5 of a man, as humans. My heart goes out in solidarity to George Floyd, his family, and all of the countless number of victims that have had their lives taken at the hands of meaningless police brutality," tweeted Yedlin on 2 June.
Premier League returns behind closed doors
Like the Bundesliga in Germany, English sports will return after the coronavirus pandemic behind closed doors to avoid the spreading. With the green light from health officials the Premier League can go ahead with its planned restart on 17 June. There are 9 games left of the 2019/2020 season and Newcastle will face the best team Liverpool when the league resumes.