Qatar aiming to complete World Cup 2022 projects ahead of due date
French newspaper La Tribune examines the impact of the coronavirus pandemic, which has led to new challenges for the host of the World Cup 2022.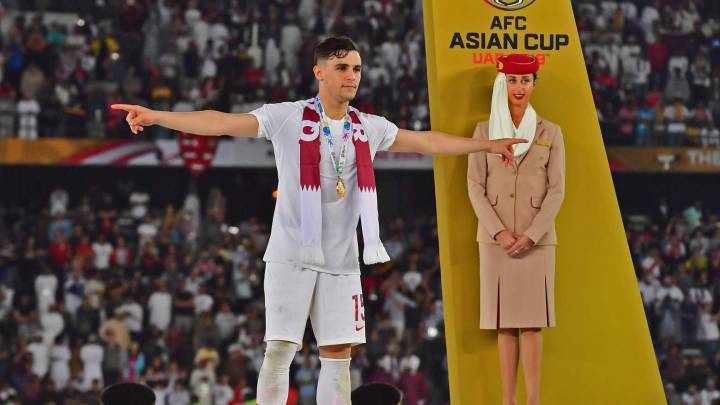 The historical impact of the Covid-19 pandemic is being faced by the entire world and affecting the economies of developed and developing nations alike. The coronavirus has caused worldwide recession, a situation being closely monitored by World Cup 2022 host Qatar, for its possible impact on the tournament, and above all because of the need to prioritise the challenge of maintaining the necessary rhythm of advancing the projects required for the World Cup, which are planned to be finished well before the start of the event. Doha, therefore, is continuing its preparations for the World Cup in Qatar in 2022, in particular taking every medical precaution necessary to ensure workers do not become infected by the coronavirus, as well as providing them with everything they need, as the workforce is an absolute key component of ensuring the World Cup projects are completed on time.
French paper La Tribune examines World Cup 2022 preparedness
In a recent article, French newspaper La Tribune, confirmed that nearly 80% of the infrastructure necessary in Qatar to host the World Cup is ready, concluding that it is highly likely that everything will be completed before the expected deadline.
La Tribune highlights the impact of the epidemic on the entire world, noting the new challenges it poses for the host of the World Cup 2022. Qatar, meanwhile, has had one of the lowest incidences of cases of coronavirus in the world, allowing the country to continue carrying out the projects needed for the world's biggest sporting event, all the while taking the necessary health measures to stop the spread of Covid-19.
The article also mentions the strategic role that will be played by Qatari Airlines during the World Cup, in giving the fans a warm welcome to the country for the tournament.
With the eyes of the entire globe focused on the World Cup, Qatar has no choice but to host a perfectly organised tournament, based on the development strategies being applied to diversify the economy, and provide for sustainable development. Qatar is therefore focused on guaranteeing workers rights, above all since changing the work-sponsorship system in 2016 and altering a number of restrictions in 2019, extending workers fundamental travel and movement rights, as well as meeting housing, medical and nutrition requirements.