Barcelona: Messi could miss the return of LaLiga due to injury
The Argentine forward suffered sharp pains to the adductor in his right leg on Tuesday and underwent an MRI scan immediately afterwards, TV3 report.
With just 10 days until Barcelona resume their LaLiga campaign, alarm bells sounded at the club. According to TV3, Leo Messi suffered sharp pains to his right leg at the end of Tuesday's session and underwent an MRI scan to determine the cause. TV3 report that Messi could have suffered a microtear, which would leave him right at the limit of making the first game back, against Mallorca at Son Moix, as the recovery period from such injuries is usually around 10 days.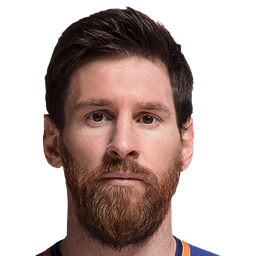 Messi's absence from Wednesday's session was not as a precaution to prevent him from straining his calf muscle, which was the official word from the club, but because of a more serious injury which they have been trying to play down.
It's clear that Barcelona's Medical Services will have their work cut out from now to ensure the Argentine ace is fit by 13 June, when Barça commence a non-stop run of 11 games in almost five weeks - which would require efforts beyond the capabilities of most of Setién's squad.

Messi hasn't had the best of luck with injuries this season. Right at the start of the campaign he suffered a training ground injury which forced him to the opening game against Athletic Club. A relapse of the same injury left him sidelined for almost two months.
This new injury may not be quite so serious but it leaves him less time to make a full recovery and at risk of falling injured again because of the busy schedule with 11 games in the run-in to the title with the team top of the table by just two points.