Qatar World Cup stadiums available to host AFC Champions League games
A decision from the Asian Football Confederation is expected in a few days regarding Qatar hosting all outstanding games remaining in the 2020 competition.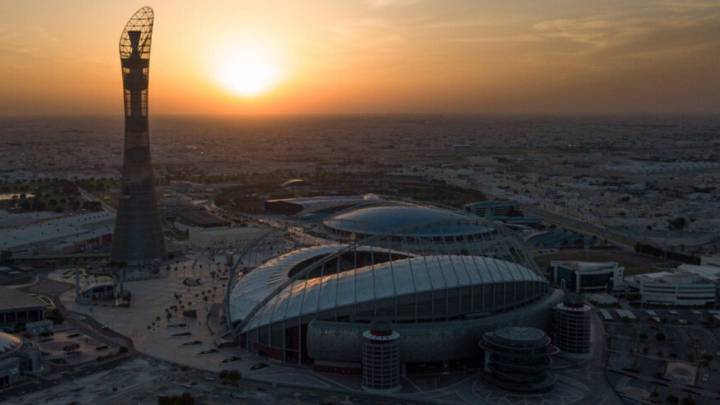 Given the circumstances caused by the Covid-19 pandemic, the Asian Football Confederation is looking at ways to resolve the backlog of fixtures caused by the hiatus. The AFC need to finish the current outstanding games as part of the the Asian Champions League competition with a need to determine the Asian champion who will then represent the continent at the 2020 FIFA Club World Cup, which will take place in Qatar next December.
Member national federations recently called two separate online meetings to explore the best ways to complete the rest of the games of the 2020 Asian Champions League, with the virtual meeting featuring delegates from the likes of the federations from Qatar, Iraq, Iran, Saudi Arabia, United Arab Emirates, Uzbekistan along with delegates representing Australia, China, Japan, South Korea, Malaysia and Thai federations also involved.
Given the current situation and the need to finish outstanding competition, there is a growing feasibility that Qatar could host the rest of the AFC Champions League games with the possibility that matches could be played in the air-conditioned venues already in place for the 2022 World Cup.
A definitive decision by the Asian Federation is expected to be announced within the next few days after obtaining the approval of the national federations involved. An extensive coordination programme with the Qatari federation and participating clubs would then need to be outlined to define procedures and select stadiums where the games will be played with a major sanitary protocol being established to ensure that positive Covid-19 cases are avoided.
Al-Khalifa International and Al-Janoub stadiums among the options
Depending on the outcome of the AFC decision, both the Qatari football federation and the Supreme Committee for Delivery & Legacy (SC) would need to establish a series of stadiums to host these matches with both the Al-Khalifa International and Al-Janoub venues as obvious candidates given their cooling technology which would offer adequate playing temperatures for players and officials irrespective of the expected high Qatari summer temperatures which will provide a suitable playing environment for the participating teams, regardless of the high outside temperatures.
The road to #Qatar2022 starts here. Welcome!

📱 Latest news and updates

🇶🇦 Discover a stunning region

⚽ Join the football community

It will be the most amazing tournament yet. Join us on the journey. pic.twitter.com/Vn1GtawHx1

— Road to 2022 (@roadto2022en) June 3, 2020
The Hammad Stadium home to Doha's Al-Sadd along with the Al-Rayyan and Education City are also other potential venues to host outstanding AFC Champions League games.