The United States has over 2 million confirmed coronavirus cases
The United States is the country with more confirmed coronavirus cases around the world and New York keeps being the epicenter of the outbreak in the nation.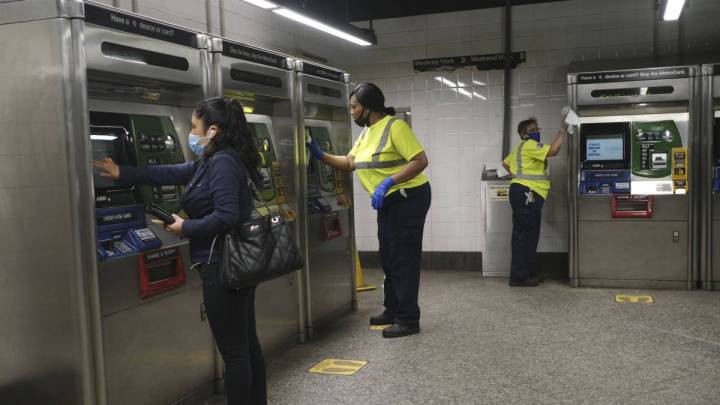 The United States for months now has become the epicenter of the coronavirus pandemic. Worldwide there are over 7 million confirmed coronavirus cases and the U.S. has over 2 million as of 8 June with more than 112,946 deaths.
New York is the state that has suffered more the Covid-19 outbreak with a total of 398,828 confirmed cases and 30,442 deaths, while neighboring New Jersey reports 166,066 confirmed cases and 12,216 fatalities.
Confirmed cases in the United States
California: 131,710 confirmed cases; 4,653 deaths.
Illinois: 127,757 confirmed cases; 5,904 deaths.
Massachusetts: 103,436 confirmed cases; 7,316 deaths.
Pennsylvania: 80,004 confirmed cases; 6,010 deaths.
Texas: 75,763 confirmed cases; 1,853 deaths.
Protests could cause the spreading of the virus
Today is the 14th day since the death of George Floyd by a Minneapolis police officer and people from all 50 states have been protesting his death demanding justice and equality for black people and minorities.
Floyd's death has sparked thousands of protests across the nation could increase the number of coronavirus cases because people are not wearing face masks and thousands are marching in the streets not respecting social distancing guidelines.