Real Madrid to offer club captain Sergio Ramos one year extension
Real Madrid are set to offer the defender a one year extension deal that will see the captain remain at the Santiago Bernabéu through to June 2022.
Sergio Ramos will remain with Real Madrid for at least two more years after the club and his agent agreed for a one year extension deal. Despite the deal not yet having been signed, AS understands that both parties will put pen to paper with the club staying true to their policy of renewing players over 30 years of age on one year extension deals.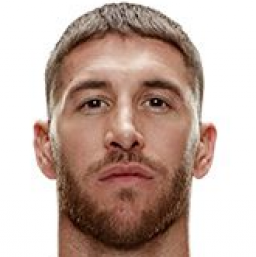 Ramos will now wear the famous white shirt through to June 2022 with natural heir to his position Militao having to wait in line for his turn to marshal the Real Madrid central defence.
15 years in the capital
Ramos has spent the past 15 years of his career with the side from the Spanish capital after moving from Sevilla FC for a fee of 27 million euro in 2005. The central defender has played 640 games for Madrid bagging 92 goals in the process.
Ramos has been capped on 170 occasions for Spain and has every intention of captaining the national side in the European Championships which have been moved to 2021 as a result of the Covid-19 pandemic and is expected to wear the red national team shirt for the last time at the 2022 World Cup which will be staged in Qatar in November of the year this current extension deal. Ramos has talked of continuing his career in the MLS with former NASL player Raúl speaking well of his time with New York Cosmos and the upward trend of soccer in the US.