SERIE A
Juventus plan to sell four players in order to extend Dybala's deal
La Gazzetta dello Sport say that Dybala and Juventus want to extend his stay but that they will have to adjust their squad and finances to achieve a contract renewal.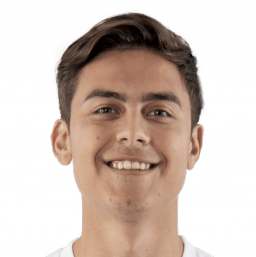 The player knows he has options. He was close to Manchester United last season and he will ask for a big increase in his wages to renew for the long haul. The 26-year-old is currently making €7.5 million but wants double that amount. The hope is that his agent can land a contract for his client somewhere between €11 and €12 million. That would make him the second highest-paid player at the club.

La Gazetta dello Sport, report that if they want to match his demands, or come close to it, they will have to adjust their finances. The current Serie A leaders are considering selling four players to do that. The first of those would be Miralem Pjanic.
The midfielder is linked with Barcelona. The second player on the list of potential departures is Gonzalo Higuain. They do not need the 32-year-old with Ronaldo and Dybala in the squad. The other two names mentioned are Adrien Rabiot and Federico Bernardeschi.