Orlando's sports complex will become the epicenter of US professional sports
The ESPN Wide World Sports Complex will host the 2020 MLS is back tournament from 8 July to 11 August and also the remainder of the 2020 NBA season.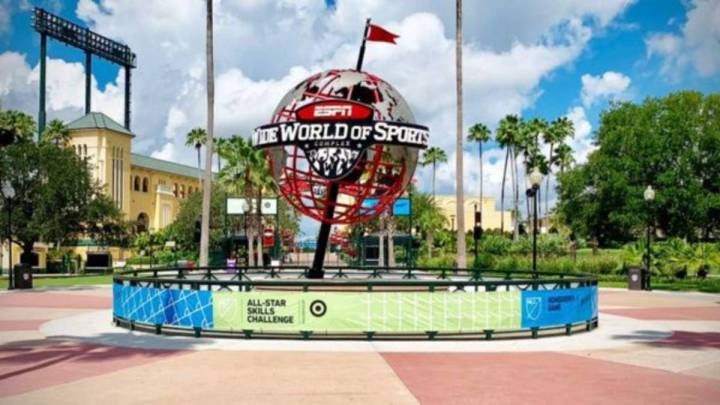 The Major League Soccer (MLS) became the first American league to resume activities amid the coronavirus pandemic in the United States. The MLS announced this Wednesday that Disney's Wide World of Sports complex meets all the requirements to host the 2020 MLS is back tournament and the 26 teams that will participate after the suspension of the league on 12 March due to the coronavirus outbreak.
The ESPN Wide World Sports complex owned by Disney in Orlando, Florida will start receiving MLS players and staff on 24 June and the tournament is set to start 8 July. The reason why the league decided to play in Orlando is because it has state-of-the-art facilities with not only several soccer fields in excellent conditions but also multiple resorts that can host all the players and staff from the MLS. The Wide World Sports complex is bigger than the city of Miami.
NBA will also join the MLS in Orlando
The MLS will bring about 1,200 people to Orlando during the 2020 MLS is back tournament because each team will travel with about 45 people from late June to early August. While the NBA, yet to be official, will bring about 1,600 people in early July. According to ESPN, NBA teams will be living in three other hotels separated from the MLS and all of the players and staff from both leagues won't be able to leave the premises for the duration of their respective leagues.
Also both leagues will have to adhere to strict and safety guidelines already established by the health experts, which will include regular coronavirus testings and either limited or no visits from family members. Disney's ESPN Wide World of Sports complex near Orlando, Florida, is about to become the epicenter of U.S. professional sports this summer, as all 26 MLS teams and 22 NBA teams will resume their seasons there fan-free after the COVID-19 crisis forced leagues to shut down in mid-March.