Real Madrid: Gareth Bale suffers muscle overload in 30 minute-appearance against Eibar
The Welsh winger came on for the last half hour against Eibar but hardly participated and looked bored. He missed Monday's training session with muscular pains.
Gareth Bale was one of the protagonists as LaLiga returned after a three-month break this weekend. The Welsh winger, who generally always comes back in explosive style after a break in competition struggled to get into his groove against Eibar yesterday at the Alfredo Di Stéfano. Bale came on as sub replacing Eden Hazard on 60 minutes but didn't settle into the game. During his 29 minutes on the pitch, he completed 11 passes, seven of which found a team mate (63.6%), but of those 11 passes, just two were inside the opponents' half. He lost five balls and recovered one and was flagged offside once. He had no shots on target (according to Opta's stats), in what was his 250th game for Real Madrid.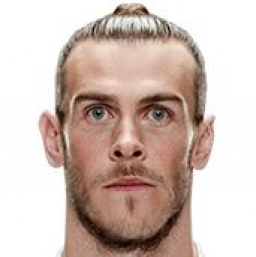 Bale misses Monday's session
Once again, Bale looked a little off the pace in the new circumstances which all teams are facing because of the coronavirus crisis. He seemed detached, like the atmosphere at a practically empty Di Stéfano… To cap it all, he missed today's training session after suffering muscular pains. Madrid medical staff think it's just an overload and hopefully he will be back training under Zidane's orders tomorrow.
Bale delivers on the big stage
It isn't the first time we've seen Bale looking disinterested. He is a player who needs to feel he is important, but when his chance comes, his performance level drops. Of the 250 games he has played for Madrid, he has only completed 115 full matches since he joined the club in 2013 - 46% of the total. That is not to say he has not shown his quality - especially on the big stage, in finals like the Copa del Rey in 2014 and Champions League finales of 2014, 2016 and 2018. His big problem has been his injuries which have impeded him from showing his brilliance on a more regular basis. 
He hasn't featured in a starting line-up for Madrid since the league meeting with Celta at the Bernabéu on 16 February, and he hasn't scored since his goal against Unionistas in Salamanca in the Copa at the start of the year. You need to go even further back for his last league goal at home - also against Celta, in March 2019.
However he started this season well, even if Zidane had reservations - he delivered the pass for Benzema to score Madrid's opening goal of the league campaign (against Celta at Balaídos) and found the target himself twice away at Villarreal to salvage a vital point for the team. He was also sent off in that game, for a needless challenge in stoppage-time.
This year, while players have been in confinement, he was one of the few who didn't post videos on social media of his personal training regime. When the squad returned to training, he missed several sessions because of physical overload - like yesterday during the short time he was on the pitch against Eibar...