Coronavirus Africa news summary: Thursday 18 June
Coronavirus live Africa: latest Covid-19 news - Thursday 18 June
Africa Covid-19 update: 07:00 WAT on Friday 19 June (08:00 CEST)
According to the latest figures published by Johns Hopkins University,8,489,675 cases have been detected worldwide, with 453,987 deaths and 4,155,247 people have recovered.
Nigeria: 18,480 cases / 475 deaths
South Africa: 83,890 cases / 1,737 deaths
Ghana: 12,929 cases / 66 deaths
Egypt surpasses 50,000 confirmed coronavirus cases
Egypt said it registered 1,218 new cases of the new coronavirus on Thursday, edging the total number of cases up to more than 50,000 a fortnight before it is set to further ease restrictions.
The Arab world's most populous nation closed itself off in March to curb the spread of the disease, shutting schools, restaurants and halting almost all international flights.
The pandemic shuttered Egypt's vital tourism industry, which the government says accounts for 5% of economic output, but analysts say it may account for as much as 15% if jobs and investment indirectly related to the industry are included.
The country hopes to be able to welcome tourists back for the summer season and has said it plans to reopen its airports to scheduled international flights from 1 July.
The health ministry on Thursday said it registered a total of 50,437 cases of the coronavirus and 1,938 deaths. The country's higher education minister cited a study on 1 June estimating that the actual number of cases could be up to five times higher than the figure reported. (Reuters)
The tailors adding a helping hand
Since April, the women have made over 3,700 masks and sold 2,000 pieces for 50 US cents to a dollar apiece, depending on the quantities purchased. Their customers include the State's Ministry of Humanitarian and Disaster Management and other aid agencies.
Kaduna Govt gets mobile testing laboratory
Kaduna State Government says it has secured a mobile laboratory for Covid-19 test and other infectious diseases in the state.
Tunisian medical workers strike over healthcare conditions
Tunisian health workers take part in a demonstration in front of the Ministry of Health in Tunis on Thursday, during a strike called by the General Health Federation to demand better working conditions for frontline staff in the country.
(Photo: EFE/EPA/MOHAMED MESSARA)
Covid-19 update from Nigeria - 587 new cases
587 new cases of Covid-19 infection were registered in Nigeria on Thursday. The breakdown of the new cases is as follows which almost half in Lagos.
Lagos - 155
Edo - 75
FCT - 67
Rivers - 65
Oyo - 56
Delta - 50
Bayelsa - 25
Plateau - 18
Kaduna - 18
Enugu - 17
Borno - 12
Ogun - 12
Ondo - 7
Kwara - 4
Kano - 2
Gombe - 2
Sokoto - 1
Kebbi - 1
Total confirmed positive cases: 17,735
Deaths: 469
Four new cases reported in Zambia
There have been four new confirmed cases of Covid-19 infection in Zambia - three in Lusaka and one in Chirundu. Two patients have recovered - both in Lusaka. A total of 375 tests have been processed in the last 24 hours.
Cumulative cases: 1416
Total recoveries: 1144
Total deaths: 11
Active cases: 261
Restrictions ease in South Africa as Covid-19 cases rise rapidly
South Africa President Cyril Ramaphosa has chosen to ease lockdown restrictions further even though coronavirus cases are now rapidly on the rise. Parts of the country's leisure industry will reopen soon while positive Covid-19 cases hit 37% in the past week.
South Africa have recorded 80,412 cases of infection from Covid-19 with 1,674 people dying from the virus. So far, 44,331 people have recovered.
Covid-19 crisis will produce the worst economic downturn in a century - SA Reserve Bank
South Africa's Reserve Bank is predicting a testing few years as the economy shrinks in the aftermath of the Covid-19 pandemic.
"When the Covid-19 shock hit, South Africa was already running crisis-level deficits – over 6% of GDP in 2019. Our debt stock was on a rising trajectory. Unfortunately, the coronavirus is now forcing an additional fiscal deterioration," it declared on Twitter. "We have been buying government bonds in the secondary market, to improve market functioning. The total of new purchases now stands at around R25 billion, which is an increase of about 0.6% of GDP from pre-crisis levels. This is comparable to purchases by emerging market peers. he Covid-19 outbreak will produce the worst economic downturn in a century. We expect that 'the great lockdown' will cause output to contract by about 7% this year. During the Great Depression, output fell by 6.1% and 6.2% in 1930 and 1931, respectively".
Okonjo-Iweala disqualified from applying for WTO Director General post
The African Union has disqualified Dr Ngozi Okonjo-Iweala from her nomination for the post of Director General at the World Trade Organisation, according to Sahara Reporters.
AU says Nigeria's new nomination of Okonjo-Iweala did not meet the submission deadline and there are no more vacancies into, which Nigeria can make nomination.
Nigerians facing tough job market during coronavirus crisis
Mary Uzoma had never been unemployed until March when she was among those laid off by the transport company she worked for in Nigeria's commercial capital, Lagos. For the last year, in her role as a trainer, she travelled to other Nigerian states to teach motorcycle taxi drivers how to use the ride-hailing firm's software. But, following Nigeria's first confirmed case of the new coronavirus in late February and the announcement of a lockdown in Lagos from March 30, the company decided to shed staff fearing the impact of the Covid-19 pandemic on travel.
"It's been very hard finding something to do... because most organisations have gone into virtual work, so nobody wants to employ new people," said 29-year-old Uzoma. A government report on the impact of the outbreak said some 39.4 million people - about a third of Nigeria's workforce - may be unemployed by the end of this year.
Hilda Kragha, CEO of Nigerian online jobs portal Jobberman, said the number of clients searching for work had more than doubled. "Typically, we have about 20,000 active job seekers week-on-week. The past few months it's been up to 50,000," she said. Kragha said companies in hospitality, entertainment and advertising were worst hit.
(CCGTN) African leaders and experts spoke highly of Chinese President Xi Jinping's remarks at the Extraordinary China-Africa Summit on Solidarity against Covid-19 on Wednesday, hailing achievements of China-Africa cooperation in fighting the pandemic.
In his remarks, Xi called on China and Africa to defeat the novel coronavirus with solidarity and cooperation. He said the two sides should work together to build a China-Africa community of health for all and take their comprehensive strategic and cooperative partnership to a greater height.
Africa Covid-19 latest
Cases are nearing the 260,000-mark on the continent, according to the latest available figures.
WHO halts trial of hydroxychloroquine in Covid-19 patients
(Reuters) The World Health Organization said on Wednesday that testing of the malaria drug hydroxychloroquine in its large multi-country trial of treatments for Covid-19 patients had been halted after new data and studies showed no benefit.
WHO expert Ana Maria Henao-Restrepo said investigators leading the so-called Solidarity Trial testing the drug - which had been promoted by U.S. President Donald Trump- had reviewed recent evidence and decided to stop recruiting new patients.
"After deliberation, they have concluded that the hydroxychloroquine arm will be stopped from the Solidarity Trial," Henao-Restrepo told a media briefing.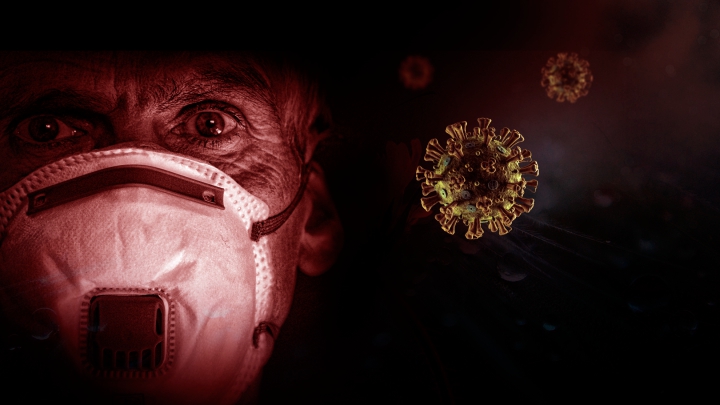 Coronavirus: the complete guide to the Covid-19 pandemic
In this guide you'll find a summary of many of the recommendations and explanations provided by the World Health Organisation (WHO) and other public health authorities, along with answers to many of the most frequently asked questions about the coronavirus.
Coronavirus Africa live updates: welcome
Good morning and welcome to our live, Africa-focused coverage of the coronavirus pandemic, which has now registered over 8.3 million cases worldwide.